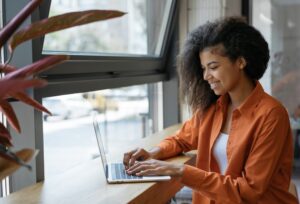 The new year might not have brought change to every aspect of 2020, but certain areas of employment are seeing increased demand in 2021. 
According to an article by TechRepublic, LinkedIn's data scientists completed an analysis of their job postings from 2020 and have identified 15 areas of increased demand for employment this year. LinkedIn analyzed a variety of aspects from jobs with the highest year-over-year growth from April to October 2020 to determine the ranking. Jobs in the following industries rose to the top of the analysis and are expected to be in high demand for the new year:
Fulfilment
Loans and mortgages
Healthcare
Business development and sales
Workplace diversity
Digital marketing
Nursing 
Education
Digital content
Coaching
Software
Mental Health
User experience
Data scientist
Artificial intelligence
U.S. News & World Report offers a similar analysis of specific job positions using data from the Bureau of Labor Statistics and in-house reporting. According to U.S. News & World Report, the most sought-after qualities of jobs include, "high salaries, low stress levels, employment growth and strong job prospects for years to come." Their analysis produced the following rankings for the hottest jobs:
Physician Assistant 
Software Developer 
Nurse Practitioner 
Medical and Health Services Manager 
Physician 
Statistician 
Speech Language Pathologist
Data Scientist 
Dentist 
Veterinarian 
The analyses prove health care is seeing increased demand in 2021, as well as industries such as technology and business. According to PayScale.com, industries that did not make the "hottest jobs" list for 2021 amid setbacks due to the pandemic are retail, food service, construction and transportation. 
Are you in the job market and looking to get an education in one of 2021 "hottest" industries? SDSU Global Campus offers a variety of degree programs for individuals in these sectors. 
Visit the program pages for more information on each program, or browse our areas of study to find a program in the industry you're interested in.