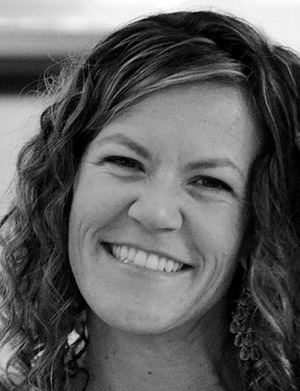 The SDSU Writers' Conference has a long history of launching careers by opening doors. This annual conference was among the first to pioneer 1:1 appointments with agents and editors, giving writers unprecedented access to top-tier publishing professionals — many of whom interact with unpublished authors only through conferences.
Among the more than 300 writing enthusiasts/aspiring authors who descended upon the 2015 SDSU Writers' Conference was Amy Mair, who came in search of feedback on her Young Adult contemporary novel, Voodoo Gorilla. Among her scheduled appointments was an Advance Reading with Caryn Wiseman, an agent with Andrea Brown Literary Agency.
Advance Reading appointments require submitting the first 10 pages of your manuscript to be read prior to the conference. Attendees also have the option of scheduling a Consultation appointment, which is a Q&A opportunity to pitch your project as a whole and discuss its viability in the marketplace.
Every year, each editor and agent chooses their favorite project(s) for a Conference Choice Award, and Mair's was chosen by Wiseman. We trace Mair's SDSU Writers' Conference experience, and where she is today on her journey to publication.
Are you a writer by profession or is it an avocation?
I'm a certified elementary school teacher and I've taught in Solana Beach, California and Littleton, Colorado. I'm currently out of the classroom so I can focus on my writing, but I still work part-time teaching the Storytellers Club at Del Mar Heights Elementary School and I'll be launching an advanced Teen Writer's Workshop this fall.
What is Voodoo Gorilla about?
A 17-year-old girl who scores an internship working with sign-language gorillas and discovers her own voice.
How long have you been working on it?
I have been working on it, on and off, for about three years.
Care to share the opening line (or paragraph)?
Tears filled my eyes when I first saw the gorilla. Not that she looked sad or neglected or anything, just that she was so cool. Familiar and alien all at once, with her mountainous black head backlit by the morning sun. I couldn't hold back the rush of emotion. It was kind of like awe.
Could you tell that Caryn was pretty excited about your 10 pages or was it a complete surprise when you heard your name announced as a Conference Choice winner?
In our consultation she was very positive and enthusiastic and requested the full manuscript, but I was still shocked and thrilled when I got the award.
Are you still heady with euphoria?
It was incredibly validating after years of workshopping and attending conferences to receive an award from an agent I respected so highly. I wouldn't say I'm still heady with euphoria. I'm working on revisions based on Caryn's feedback, so mostly I'm just putting in the work and hoping that I can take her notes and live up to her initial enthusiasm.
Did she give you any suggestions on reworking the first 10 pages before sending her the complete manuscript?
Only two fairly small suggestions which were quick to make.
What was her response to your complete manuscript?
I've always heard that if an agent wants to sign you, you'll get 'the call.' So when I saw Caryn's email in my inbox a few days after I'd sent the full manuscript my heart sank and I steeled myself for the bad news. But then her email said she was tired because she was up all night reading my book, she loved it, and she wanted to talk about representation! It was a dream come true.
How did you hear about the SDSU Writers' Conference?
Googling local writing conferences.
Was 2015 your first time at the conference or have you attended before?
This was my first time at the SDSU Writers' Conference.
What do you think is one of the greatest strengths of the SDSU conference?
I loved the one-on-one consultations. There's nothing more valuable than getting professional eyes on your work. But more than anything I loved the smaller size of the conference and how relaxed and accessible all the agents and editors were. I generally struggle with the networking part of conferences, but at SDSU I felt at ease. Maybe because the conference is in my home town, but it did seem that all the people there — especially all the professionals — were enjoying themselves. I talked with a variety of great people and I had fun.
Had you been querying agents and trying to get representation prior to the conference? If so, what has the response been?
I've unsuccessfully queried other projects in the past. I started with my first book (too soon, my work was not ready — classic rookie mistake) around 2009. After that I queried my first "real" book (after workshopping and learning more about the business and the craft) in 2012. I had some positive response and close calls with that book, but ultimately I still got a ton of rejection. After some time wallowing in emotional crisis, I started my next book, which turned out to be this book, Voodoo Gorilla. The current working title is Unspoken. This is my fourth full manuscript.
After the conference I had a few queries out and got a couple of requests for pages, but I hadn't begun my full query-blast yet. When Caryn offered representation I had that crazy moment of having to tell other agents I had an offer. One agent was still interested, but ultimately the decision to sign with Caryn was easy. I'd met her at the conference and she had an amazing nurturing vibe. And I'd read and enjoyed some of her authors, loved what she saw in my book, and I love the Andrea Brown Literary Agency.
Did you take advantage of the conference's On-the-Spot Query Letter Critique session on Friday? If so, did you get constructive feedback?
I did go to the on-the-spot query critique and my query was read out loud, which gave me a mini heart attack. The session was insightful as far as seeing how one agent skimmed queries and what she was looking for. She seemed to read the hook and then jump to the author bio, which was kind of frustrating because it was my murky middle — the book summary — where I wanted feedback. But at the same time, it was telling to see how that particular agent read the queries. It made me think the hook was pretty key.
Originally my hook was "Seventeen-year-old Tessa Murphy takes an internship working with sign language gorillas and forms a bond with Gracie, an orphaned gorilla. Then Gracie starts telling Tessa stories in sign language, and those stories start coming true in real life." She [agent Angela Rinaldi, session moderator] said that sounded "far-fetched," which kind of made me scratch my head because — yeah, it's weird, that's the point. But as I worked on my query I had to face the fact that the voodoo gorilla aspect of my book wasn't the story. The story was about Tessa working with these animals and finding her own voice. So there's the hook.
Did you make a connection with a fellow writer or an editor or agent at one of the mixers or the networking lunch?
I sat down near the bar at one point and started chatting with a few people, which I don't normally feel comfortable doing. After a while someone asked what I was working on and I gave my pitch and one of the women said, "Wait — I've heard of that." Turned out I was sitting with Jessica Watterson, an agent with the Sandra Djikstra Literary Agency, who had been my mentor in an online Writer's Digest query class. She'd been really positive and requested pages, so I was able to tell her the progress of my manuscript and when she could expect to see it in her inbox and she said she was looking forward to it. Then, come to find out, one of the other people in the conversation was keynote speaker Jonathan Maberry. I'd read and liked his YA zombie series, Rot & Ruin, and it turned out he likes to write at one of my favorite coffee shops. So that was fun and thrilling.
I was also able to hang out with Caryn during the evening cocktail hour where the agents and editors hosted their own tables. We had already met at the 10-page critique, but I didn't yet know she'd nominated me for the Conference Choice award. We talked about books and parenting and life. I told her how my son loved Origami Yoda, one of her books, and we laughed at how he pronounced the name Dwight as "dwijjit." It was really nice to know that our personalities meshed.
I also had the opportunity to meet editor Jennifer Pooley face-to-face. We went to Colgate University together, although we didn't know each other at the time, and after reading her bio when I was registering for the SDSU conference, I touched base with her and we worked together to polish my manuscript for the submission process. On Sunday I took her paddle boarding in Mission Bay and then to eat lunch at the Olive, where we ran into three other people from the conference! Including literary agent Amy Boggs, with whom I'd had a one-on-one query critique. So for someone who describes herself as a misfit, this conference was quite the social breakthrough.
What's the first book that spoke to you as a young reader?
The first book that spoke to me was probably Ramona the Pest. I found Ramona so relatable. But early all-time childhood favorites were A Wrinkle in Time and The Lion, the Witch, and the Wardrobe (my favorite of the series is Voyage of the Dawn Treader, but I read that later).
Who's your favorite author (or top three if it's hard to choose one)?
So hard to choose! I'll have to say Madeline L'Engle for children's lit and Tom Robbins for adult lit. Though Jonathan Stroud's Bartimaeus trilogy has been an enduring favorite since I discovered it a handful of years ago. Bartimaeus might be my favorite character in literature, along with Severus Snape.
What keeps you going in the pursuit of your writing goal?
I love books and book people, so to be able to go to a writer's conference and chat with authors and agents is already living my dream. I find it helpful to remind myself of that. I also have two smart, supportive critique groups and I really enjoy learning from the workshopping process. When I get scared and discouraged, which happens a lot, I have this 10-year outlook thing I do. I ask myself: If I could know that in 10 years I was sure to be published, would I be willing to write in this insecure place and endure these humbling critiques until then? The answer is always yes. And I truly believe I can learn to be a better writer, I can grow in my craft, and I can eventually write something worth publishing. Even if it takes 10 years. Although, honestly, it's already been more than 10 years. I think I started my first novel in 2001. So maybe I need to amend that to 20 years, but that feels masochistic. And I'm getting closer!
The 32nd Annual SDSU Writers' Conference is Jan. 22-24, 2016 at the San Diego Marriott Mission Valley. Register now for three amazing days that could change your writing life.
For more information, visit neverstoplearning.net/writers, call (619) 594-0670 or email sdsuwritersconference@sdsu.edu.