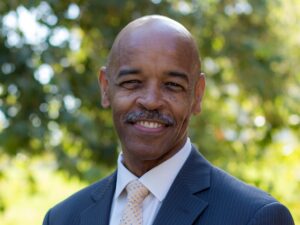 Written by Joseph F. Johnson, Ph.D. – Executive Director of the National Center for Urban School Transformation
Positive changes in American society must start with the building blocks: American schools.  School administrators can make a huge difference.  In particular, administrators can make a tremendous difference in schools that enroll underserved populations (e.g., students from low-income families, students with disabilities, students with emerging English proficiency, Black students, Latinx students, indigenous students, refugee students, and students in foster care).
Principals and their district-level supervisors can build environments where diverse parents and students feel valued and respected and where students learn to love learning.  Administrators can establish cultures in which educators are eager to work together to help students learn and thrive.
Unfortunately, there are few support systems to build the capacity of school administrators after they obtain their state credentials or licenses.  Especially, there are few support systems that build leaders' capacity to promote educational equity and excellence and overcome the significant challenges associated with leading twenty-first century schools.  As well, there is no common way of acknowledging the accomplishments of principals and principal supervisors who are clearly making a measurable difference for diverse demographic groups.
The National Center for Urban School Transformation (NCUST) is offering new professional certificate programs designed explicitly to help principals and their supervisors promote both educational equity and excellence.  The National Principal Certificate for Equity and Excellence and the National Principal Supervisor Certificate for Equity and Excellence are built upon years of study of schools that achieve remarkable learning results for all demographic groups.
Building upon years of research sponsored by the Wallace Foundation, as well as 15 years of studies of many of the nation's best urban schools, NCUST (in collaboration with SDSU Global Campus) is offering unique opportunities for leaders to earn certification that attests to their success in advancing both equity and excellence within the schools they lead.  NCUST Executive Coaches (who possess extensive experience leading schools and districts) will support candidates in establishing clear, ambitious proposals for improving teaching and learning in the schools where they work.
Following the approval of proposals, the entire year-long program will build candidates' capacity to implement their proposed plans in ways that generate measurable improvement in learning results for all students, but especially for the diverse populations they serve.  Support includes succinct and powerful online courses, virtual one-on-one coaching, opportunities for virtual or face-to-face interactions with leaders from high-performing schools and districts, and opportunities to engage with, and learn from, cohort members who are seeking to accomplish similar results.
The program is designed to maximize the likelihood that candidates will accomplish the goals specified in their proposals and demonstrate their capacity to lead schools in ways that make a measurable difference for students.  In fact, the Certificates truly are measures of accomplishment, as they cannot be earned simply by taking courses, logging seat time, and/or completing course assignments.  The Certificates can only be earned by realizing and demonstrating tangible changes in outcomes for all students and for diverse groups of students.
We believe there are many courageous school leaders and district-level supervisors who are eager to accept the challenges posed by this new program.  We, at NCUST, are eager to support these leaders in advancing social justice across America as they generate real differences in learning outcomes for diverse populations of students.
Transform Your School with Educational Equity and Excellence
Whether you're a in-school leader or a district-level leader, you can transform your school community with equitable educational practices.
To learn more about NCUST's certificates, please visit neverstoplearning.net/ncust.