By Henry DeVries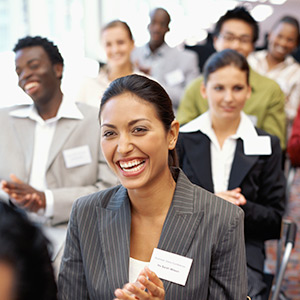 Sand, sun and sea makes San Diego a favorite destination for visitors. Our city is ranked among the top five cities for meetings and events in the United States by numerous organizations, which is good career news for people who want to coordinate all aspects of professional meetings and events.
The people who do these jobs are called meeting, convention, and event planners. They choose meeting locations, arrange transportation, and coordinate other details, from group tours of Sea World to ice sculptures for the buffet lines. During meetings or conventions, planners may work very long hours.
According to the U.S. Bureau of Labor Statistics, employment of meeting, convention, and event planners is projected to grow 33 percent from 2012 to 2022, much faster than the average for all occupations.
As globalization increases and businesses continue to recognize the value of professionally planned meetings, demand for meetings and events is projected to grow.
The demand for event planners is high in San Diego, considering its year-round schedule of conventions, trade shows, and conferences; along with events being staged by local businesses, restaurants, and hotels. According to the San Diego Tourism Authority, more than 527,000 people attended conventions and trade shows at the San Diego Convention Center in 2014, bringing in approximately $593 million in direct spending by convention delegates.
The median annual wage for meeting, convention, and event planners was $45,810 in May 2012. Most meeting, convention, and event planning positions require a bachelor's degree. Job opportunities should be best for those with a bachelor's degree or certificate in hospitality or tourism management.
San Diego State University's College of Extended Studies offers newcomers and seasoned pros an opportunity to expand their knowledge and skills in this flourishing industry, with a Professional Certificate in Meeting and Event Planning.
"The highlight of the classes and program has been the instructors," said former student Molly Fry. "They are very talented and experienced meeting planning professionals who share their insights."
Students training for the meeting and event industry through SDSU are taught by instructors who participate in the field and are able to share real-life experiences in the classroom.
"I think that the instructors are high quality because they have so much experience," said former student Natalie Lewis. "The most valuable takeaway has been their real-life examples, where they found themselves in a certain situation or where they had to make a last-minute decision."
For more information call (619) 594-1138 or visit neverstoplearning.net/meeting.
Henry DeVries, director of public outreach at UCSD Extension, is co-author of the books Closing America's Job Gap and How to Close a Deal Like Warren Buffett.