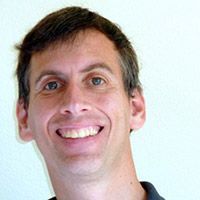 By Jay Katz, President, Grants West; and Instructor, SDSU Professional Certificate in Grant Writing
In my time running Grants West, a company that raises money through grants for nonprofits and tax-exempt institutions, one theme has remained consistent:
These organizations are always looking for skilled grant proposal writers. Staff positions open and reopen; contractual grant writers come and go. Those who can make a difference and obtain results will be in demand. If you are already in the nonprofit field and want to enhance your skill set, having a credential in grant proposal development can be your ladder to career advancement and higher pay.
In turn, this career pathway offers an opportunity to truly help local communities. You can help prevent homelessness. You can enrich your community's arts and cultural programming. You can help youth succeed in school and prepare to go to college. You can help seniors stay in their own homes rather than go into nursing care. You can help people prevent or manage chronic diseases or disabilities like diabetes, heart disease, multiple sclerosis, cancer and HIV/AIDS. You can do so many great things while advancing along your career path.
What does it take to succeed?
Writing skills: Some keys to successful proposal writing include using active voice, keeping your language concise, and understanding what is most compelling. If you've never written a grant proposal, you'll quickly discover that the writing format is a bit different than what you've done before. We'll help you focus your writing to meet and exceed expectations.
Business knowledge: It's not enough to write for a great cause; we have to be aware of successful nonprofit business models and how our organization stacks up. A poor management structure, negative balances on financial statements, or lack of experience can doom a grant application before it has been submitted. As a grant proposal writer, you can advise and help your organizations understand what they need to do to position themselves for success. During the SDSU Grant Writing certificate program, we discuss these elements, and the role of the proposal writer in guiding their organizations to make improvements.
Matchmaking: Communication and research skills. The key to writing any grant proposal is submitting it to the right places. As part of the SDSU Grant Writing certificate program, we discuss how to find potential grantors and how to focus our prospect research appropriately. We also discuss how to communicate with a potential funder in a way that will increase the chances that a grant application is funded.
Join me for an accelerated course sequence that will build your skills and give you confidence as you pursue your next steps to building a career and helping your community.
What Students Say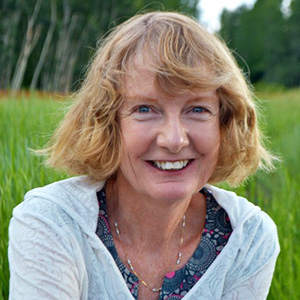 "This was an outstanding course. I liked the way the presentation was laid out each week, and our instructor [Jay Katz] gave prompt and constructive feedback. He had additional thoughts on my submitted homework and really personalized my experience."– Linda Sullivan | Read the blog story >>
"The instructor had a vast knowledge of grant writing as well as other forms of raising money for projects. This knowledge helped to distinguish between funding options/projects." – Kimberly M. Paris
"He (Jay Katz) explains everything very thoroughly and makes it all so easy to understand."
– Jessica Van Der Woude
"This online experience was my first rodeo and it was a very enjoyable way to learn." – Tim Konzen
"Jay was so accessible. He outlined everything so clearly and was available for questions. He was just super." – Carol Hasson

"I have taken many online courses, and this course was organized extremely well. The video/audio PowerPoint presentations made it feel as if I was in a classroom. The weekly exercises were relevant, and they built on each other making the process more understandable and applicable to real life scenarios. Great class! I thought the instructor was the best part of the class. He was engaged each and every week, he responded quickly to questions, had a positive attitude, and made me feel important as a student. Because of the instructor, I participated more and challenged myself to work outside of my comfort zone, knowing I would be met with his support. Thank you!"
– Patricia Hiebert
"The course was divided into manageable parts and felt challenging but not to the point of being overwhelming. I appreciated the instructor's personalized feedback and encouragement, his availability and quick response time. This is the first online course I've ever taken, and my first class through SDSU. I would take another course with this instructor." – Lauren Schade