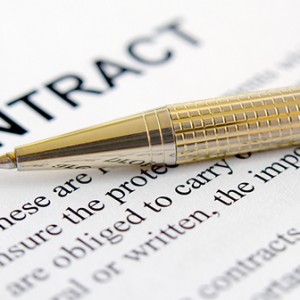 Maung Tin Hla (Tin) is currently a small business administrator at General Atomics in San Diego. He has worked for the company for over 20 years and has been responsible for many areas – reporting, planning subcontracts, setting goals, monitoring, and also reaching out to small businesses. Part of his responsibility is connected to contract management, so he decided that more education in the area would benefit him and his company.
"A few of my colleagues were attending SDSU contract management classes or had already attended and finished the program, so I gained interest and enrolled in the program," Tin says.
Quite a few contract management classes, such as Effective Negotiation Skills and Techniques Level 1 and 2 have helped Tin advance his knowledge. He says, "I already took both level I and II … It gives you the inside of how contract people negotiate with the other side, and how subcontractors negotiate with other subcontractors." Tin has been able to gain a better understanding of the process and he's incorporated it into his job.
"Being more knowledgeable about the contracts, how they are formed, how they are negotiated, how they started, and how they end, helps me when I do my own business. At the same time, I can help the other side. I can also offer them help – how to invest and how to help with the process."
Tin's interaction with classmates and instructors was equally positive to his learning experience. "My classmates have been wonderful. The instructors are very knowledgeable and very accessible. You can talk to them in the class anytime. You can tell them what you think, ask any question, email or call them."
Emphasizing the importance of the program, Tin says, "You can go to another school; however, the choices are quite limited. And, in my opinion, SDSU does a great job in educating individuals in contract management."