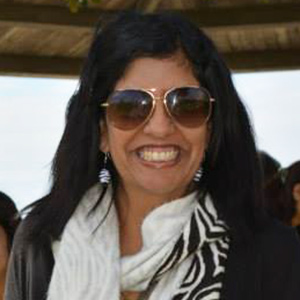 After more than 10 years as a data analyst, Rakhi Batra longed for a career that allowed her more interaction with others and less time sitting behind a desk. She thought meeting and event planning might fill the bill, and a quick Google led her to the Meeting and Event Planning Professional Certificate program at SDSU's College of Extended Studies.
"I wanted to get an understanding of the event planning industry," said Batra. "I learned about the many corporations in this industry, the many tasks involved in being an event planner, and the many career options available. I did not realize this industry was so big and so popular."
She also realized this was definitely the career for her. Before she even completed the program, Batra launched her own event planning business, Events 4 U, offering everything from consultations to "The Whole Nine Yards."
"It's a work in progress," she said.
Shortly after she completed the Meeting and Event Planning program, Batra lost her job as a data analyst. She began searching for a job in both fields, and landed her dream. She is now the national events coordinator for Health Dimensions in Carlsbad, the company the pioneered employee health fairs and wellness programs.
"Having my professional certificate definitely helped, as I had no prior experience in the field," said Batra. "I would recommend this program because it does not take too long to finish and it gives you a broad outlook and understanding of the event industry. And I highly recommend joining the LinkedIn group. It's a big help in getting job or internship opportunities and networking."