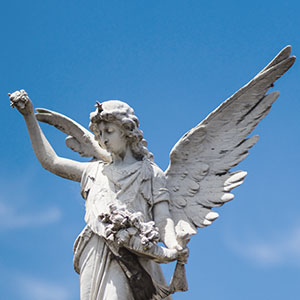 What really matters at the end of life? What are the stories we tell ourselves? Do we need a new heroic narrative for death?
At the new and interactive event, "Conversations Worth Having – Being Mortal: Perspectives on Death and Dying," attendees last month watched and discussed a series of TED talks, along with a PBS documentary, "Being Mortal," to facilitate meaningful conversation around the topic of death and dying.
Group discussion was facilitated by Kathi Diamant, an author, speaker, teacher, broadcaster, and adjunct professor at SDSU.
The response was favorable.
"This was an amazing event. I have been yearning for something like this since I started taking OLLI classes," said OLLI at SDSU member Dee Quashnock. "The members have so much wisdom to share. Kathi was very well prepared. The TED talks were a perfect basis for discussion."
Added OLLI at SDSU member Davene Gibson: "(I was) delighted to see our OLLI program was stepping out to offer this. The TED talks/videos were obviously carefully selected and Kathi was a superb facilitator."
TED Talks are relatively short, stimulating videos (from 4-18 minutes) by some of the most engaging speakers around the world. Conversations dealt with why humans so often resist the inevitability of death, and how building design can make a difference in a humane and dignified end of life.
In the PBS Frontline documentary, New Yorker writer and Boston surgeon Atul Gawande explored the relationships doctors have with patients and questioned whether the medical field – including himself – was failing the chronically ill and dying.
"It was impressive how many people were willing to spend a beautiful autumn Saturday morning discussing 'Death, Dying and Being Mortal,' and even more moving, were how many informed and thoughtful participants contributed to the discussions between the Frontline documentary clips and TED talks by sharing their experiences," Diamant said. "The five selected TED talks served to present new ways of looking at dying in the 21st Century.
"We saw how where we die affects how we die," she added. "We addressed questions such as: 'What really matters when time is short?' and took steps in the process of examining how we can lessen physical and emotional suffering surrounding end-of-life issues for ourselves, our families, and those around us."
OLLI at SDSU member Diana Bartko concluded: "Who knew death and dying need not be depressing?"