Google "Dr. Bill Sysak" and you'll see that the founding advisory board member and instructor with San Diego State University's Business of Craft Beer program is a superstar in the world of zymurgy. He's also not a doctor — the nickname is from his combat medic days in the Army National Guard.
The Business of Craft Beer provides hands-on training for those looking to enter or already working in the brewing industry on the business side, rather than the brewing side of operations. Sysak teaches the intro course, Exploring Craft Beer, as well as Craft Beer and Food Pairing. And he does so with passion.
"Spreading the gospel of craft beer and turning thousands of people onto it over the last 41 years," said Sysak is what he enjoys most about his career. He literally has enlightened thousands, both through SDSU's Craft Beer program and his off-campus career.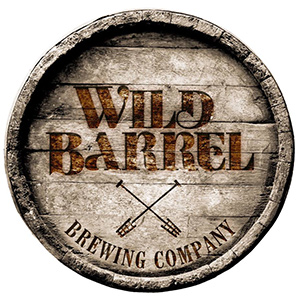 Sysak was a consultant for breweries and craft beer bars for decades before he became the Craft Beer Ambassador for Stone Brewing Co. in 1998. Then in Sept. 2017, Sysak and his partners opened Wild Barrel Brewing in San Marcos. "We've been going gangbusters ever since," he said. "Just three months after opening, we were listed as one of the three best new breweries in San Diego County that year. For 2018, we're on the list of the top 50 Best New Breweries in North America by BeerAdvocate."
Sysak is a fount of knowledge about every aspect of the craft beer industry, and shares every ounce with students in SDSU's program. He answered a few questions about the program and his courses.
Where did you have that first great beer, what was it, and how was your mind blown?
My dad and I tasted over 3,000 different beers from 1977–1980. Rodenbach Flemish Red, was my first oh wow beer.
How did you get involved with SDSU's Business of Craft Beer program?
I was recruited to be on the initial advisory board committee by Giana [Rodriguez, then program director].
What do you think is a key strength of the program?
The versatility of the curriculum allowing for students of all types — those who want to be in the industry, industry professionals, and hobbyists.
Tell us about your course, Exploring Craft Beer, and what are some key takeaways?
Exploring Craft Beer is the recommended first course in the program. I cover a broad range of topics including: how beer created civilization, the effect of prohibition on the beer industry, the craft beer revolution, the future of the craft beer industry, beer styles, beer and food pairings, the brewing process, quality draft management, off flavors, barrel aged beer, and more. [The six-week course starts August 21, and is open for registration.]
What kind of homework can students expect?
Reading Randy Mosher's Tasting Beer, and researching extra-credit questions for quizzes.
Tell us a about your course, Craft Beer and Food Pairing, and related homework.
Every week we try different beer and food pairings: beer and cheese, beer and chocolates, beer and junk food. In week five we have a paired dinner at a local brewery. By the end of the course, the students will know the fundamentals of beer of food pairings. Their only homework is finding the most unlikely pairing they can and writing about it. They'll also receive extra credit if they attend any beer and food pairings and write about it during the class.
What's one of your favorite unexpected pairings?
Stilton Blue Cheese and Barley Wine is a marriage made in heaven.
What advice do you have for anyone wanting to enter this field and/or take your courses?
This is a great avenue to get into the industry. We have hundreds of students who have been hired into the industry while taking SDSU's Craft Beer program.
What did you want to be when you grew up?
A doctor, but too many semesters of coed volleyball on the beach and surfing sessions ended that dream.
Anything you'd like to add?
I would recommend this program to anyone who wants to learn about craft beer or just loves drinking it. We have a great group of instructors who are very passionate about craft beer.