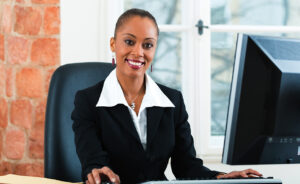 Paralegals play an important role in California law firms. They assist lawyers in providing legal services to clients, they help firms keep costs to clients lower, and they free up time for attorneys to serve more clients. The paralegal profession is also growing; the U.S. Bureau of Labor Statistics (BLS) anticipates a 15% growth in paralegal jobs, equating to an additional 35,300 paralegals needed in the next eight years.
There are many ways to enter a career as a paralegal. This article is designed to help you choose the best path into a new career by deciding whether to earn a paralegal certificate or become a certified paralegal.
What's the Difference Between a Paralegal Certificate and a Certified Paralegal?
Someone who has completed paralegal education or training may be awarded a certificate of completion for their program. While this certificate signifies that they have completed their education, it does not make them a "certified paralegal."
A certified paralegal has met specific professional requirements (like graduating from a recognized training program or gaining on-the-job experience) and successfully passed the National Association of Paralegals (NALA) Certified Paralegal exam.
Education and Training
You will need to complete some type of education and training program to enter a career as a paralegal in California; however, the type of training—bachelor's degree, associate degree, online certificate program, etc.—is entirely up to you. It is not currently mandatory to become a certified paralegal in California. Still, according to the American Bar Association, the topic of certification "has been a subject of considerable interest and debate for the past several years."
If you decide that becoming a certified paralegal is the right path for you, know that the process takes dedication to acquire the necessary knowledge to sit for the NALA Certified Paralegal exam. You will want to choose a paralegal training course that meets NALA's education requirements and prepare you for success on the job in any type of law and prepare you to pass your Certified Paralegal exam.
Salary Potential
Paralegals have the potential to make a great salary. In San Diego County, paralegals with three to five years' experience earn an average of $52,000 per year based on data from Burning Glass Technologies Labor Insights. But if you choose to take the extra step and become certified, a certified paralegal salary is much higher on average! In fact, according to a 2018 survey from NALA, certified paralegals earned an average compensation of $67,578.
Employer Preference
It is very difficult, if not impossible, to obtain a job as a paralegal without some type of formal education. You can choose to go back to school and earn a two- or four-year paralegal degree, or even complete an online paralegal training program in order to gain the knowledge and skills you will need to gain a job as a paralegal.
Attorneys are encouraged by the California Bar Association to promote continuing education and professional excellence among their paralegals. For this reason, many attorneys recommend or even require their paralegals to become certified paralegals. Not only do certified paralegals have to complete an approved education program and pass an exam to prove their competency in the field, but they also have to complete continuing education courses to maintain certification throughout their careers.
In sum, while earning a certificate will help you get started in a new career as a paralegal, it is beneficial to take the extra step and become a certified paralegal. This sought-after designation will prove that you have the knowledge and skills to succeed in any law firm. It will also set you apart from others competing for job opportunities, and help you command a higher salary.
Are you ready to learn more about starting a career as a certified paralegal? Explore our online Certified Paralegal course today.