City Ranks #4 Among Top Meeting Destinations in the U.S.
Year-round sunshine, near-perfect weather, and more than 70 miles of gorgeous coastline are just some of the reasons San Diego recently ascended to the #4 spot in a national ranking of top meeting destinations in the United States. As such, our city hosts a year-round roster of conventions, trade shows, and conferences; in addition to the ongoing events being staged by local businesses, restaurants and hotels.
As a result, the demand for event planners is high. So high, in fact, that employees are often tasked with planning events in their company, whether or not it's part of their skill set.
Whether you're a planner by choice or by chance, whether you're new to the industry or a seasoned pro, SDSU's Meeting and Event Planning Certificate offers you the opportunity to expand your expertise in this flourishing industry.
Students can now take classes on their phone or tablet, and instructors and industry experts can interact with students from anywhere…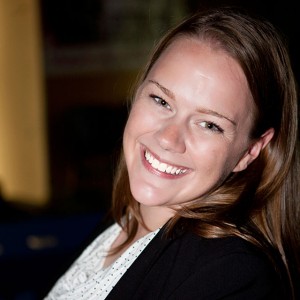 Molly Fry was the assistant director of admissions for a San Francisco bay area MBA program for a few years prior to moving to San Diego. Once here, she embarked on a career with Vistage International – an executive coaching organization – planning and executing monthly training programs in the Learning & Development department. But her real interest was in meeting and event planning. "I searched online for part-time event planning programs at night and came across the SDSU program," said Fry. "It worked great for my schedule at the time, and was at a reasonable cost. I knew this program would provide me with the right foundation and skill-set to get started." Indeed it did. Fry is now on the Events Team at Vistage where she plans one-day corporate conferences for members all over the country, ranging from 120-800 attendees. "I plan 12-14 events per year, and then support an additional 10-12. I'm on the road a few times a month. I'm celebrating my two-year anniversary with the Events Team this July.
Career Path Veers from Dreary to Dream for Graduate of Meeting and Event Planning Program
Graduate of Meeting and Event Planning Program In 2013, Leah Sheffield was in business-to-business sales, selling textiles, and first aid and safety products to manufacturing companies. "It was not a very glamorous job and not a very rewarding career path overall," said Sheffield. Fast forward to less than 10 months later and she was on her way to the job of her dreams as a program manager at a national-brand destination management company. How did it happen? She went through the Meeting and Event Planning Professional Certificate Program at SDSU's College of Extended Studies.