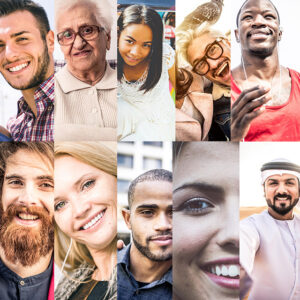 Numerous high-profile events in the news have made it increasingly clear that interactions between emergency responders and the public they serve are becoming more challenging. Cultural differences, polarization of worldviews, and mental health challenges are often a factor. Resulting miscommunication can lead to fatal altercations as first responders seek to help in a very broken environment. Yet our emergency professionals receive little if any training on how to understand and mitigate these issues. Continuing challenges, litigation, and profound impacts on both responders and the public make it imperative that first responders be provided with more effective psychological tools and understanding for the challenges they face.
To provide emergency professionals and community leaders nationwide with a means of better understanding these crucial issues and generating real solutions, San Diego State University's College of Extended Studies has partnered with SDSU's Homeland Security Graduate Program to launch a comprehensive, online program in Forensic Psychology.
The popularity of shows such as Criminal Minds has led to misconceptions about its definition, but forensic psychology, quite simply, examines the intersection between human behavior and the law. SDSU's program places special emphasis on the challenges emergency responders face in working with disabled and immigrant populations. Those interested in forensic psychology, homeland security, public safety, and disaster-response humanitarian assistance will also benefit from the program.
SDSU's online Professional Certificate in Forensic Psychology consists of five eight-week courses, each offered in English and Spanish. Instructors are all content specialists with real-world experience. To earn the Professional Certificate in Forensic Psychology, students must successfully complete the two core courses — Introduction to Mental Health and Introduction to Forensic Psychology — and three of the nine elective courses: Who is My Neighbor?, Immigration Psychology, Correctional and Police Psychology, Cyber Psychology, Cross-Cultural Adaptation and Counter-Terrorism, Countering Violent Extremism, Mental Health Resilience for First Responders, Active Shooter Challenges and Psychological Components, and Disaster-Related Emotional Resilience for Survivors and First Responders.
This program is the same one offered to law enforcement professionals. For more information, visit neverstoplearning.net/FP or email forensic.certificate@sdsu.edu.