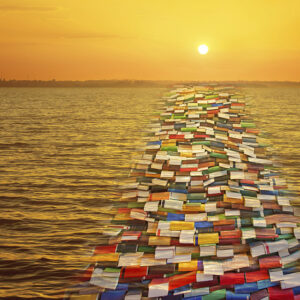 The excitement was palpable in every workshop, on every panel, and every networking event between writers, agents, editors, and authors at the 31st annual SDSU Writers' Conference. Friendships were forged and important contacts were made.
Each year, more than 300 attendees come from all over the United States and as far away as Japan, South America, and Switzerland, to pursue their dreams of publication. And dreams do come true. The SDSU Writers' Conference has launched the careers of numerous writers including best-selling crime novelist Neal Griffin; Young Adult author Shannon Messenger, and YA science-fiction sensation Stephanie Diaz.
In addition to author and agent panels, workshops, and night-owl sessions that focus on the technical aspects of writing, attendees can get direct feedback on their writing from agents and editors. These 1:1 appointments are an invaluable opportunity to getting one's work in the hands of top industry professionals —many of whom interact with unpublished authors only through conferences.
"The SDSU Writers' Conference was an eye-opener," said attendee Steven E. Browne. "I chatted with editors, writers, and agents all weekend. I learned more in those two days than in the previous two years."
If you're a writer with a dream, get one step closer to becoming a writer with an agent by attending the 32nd annual SDSU Writers' Conference,  Jan. 22-24, 2016 at the San Diego Marriott Mission Valley.
Conference Choice Awards
Each year, participating editors and agents have the option of selecting the fiction or nonfiction project that most intrigues them, for a Conference Choice Award. These awards do not represent the winner of a competition, but rather an encouragement to the authors selected that their work stands out among the hundreds of other submissions.
2015 Conference Choice Winners Share Their Thoughts on the Conference's Greatest Strengths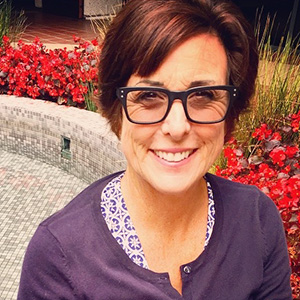 "There are two that really stand out: the access given to the participants to agents and editors is unparalleled. And the one-on-one sessions with agents and editors are worth their weight in gold. It was particularly fabulous to be able to submit 10 pages for an advanced reading. "
– Ruth Webster
Manuscript: Where I Went When I Was Gone, a memoir on her experience working as a Peace Corps volunteer in Swaziland, Africa

"How accessible everyone is; from the speakers, to the organizers, to other attendees. Everyone is approachable. Everyone is there to support the craft of writing, and writers."
– Cari Butorac Dowling (pen name: C.C. Dowling)
Manuscript: Conduit, a New Adult paranormal novel

"The breakout workshops are great and represent a wide variety of topics, but the opportunity to socialize in an informal environment with agents, editors, and other authors is invaluable. Lunches and the social gathering at the end of the evening proved to be just what I needed. I asked questions, and made incredible contacts that gave me the confidence I needed to revamp my proposal and get to querying agents."
– Tory Zellick
Manuscript: An Elephant Named Kabu, a travel memoir

"The professional panels – great information, good guest speakers – and a great, encouraging environment. I come back armed with good information and raring to go."
– Kathy Weyer
Manuscript: Pages, the third in a series of six books that take place in San Diego Heritage Park (one book for each of the six Victorian houses)

"The SDSU Writers' Conference is one of the better organized conferences I've attended, and the 2015 event had a strong agent and editor presence. The SDSU staff support for the event was exceptional."
– Kit-Bacon Gressitt
Manuscript: Ada's Story, narrative nonfiction thesis project about peeling away family and national myths to find some semblance of truth underneath

"Supportive atmosphere and quality workshops."
– Maddie Rue Burke
Manuscript: Dark in Nature, a post-apocalyptic Young Adult novel

"The beautiful location, San Diego, and the magnificent venue. The variety and relevance of the workshops. Agent Jill Marsal. She was absolutely lovely."
– Maggie Pike
Manuscript: Just Listen for the Thud, a nonfiction collection of stories about family members who use humor to care for their loved ones who are suffering serious illness
Enter to Win: Erin Quinn's Writers' Conference Scholarship
Each year, author and SDSU Conference Director Erin Quinn awards a scholarship to the SDSU Writers' Conference – one complimentary registration plus one Advance Reading or Consultation appointment.
"I know how tough this business is and it just makes me feel good to know I'm helping someone else get there," says Quinn.
Go to Quinn's website ErinQuinnBooks.com and look for the Scholarship link on the left rail. Then write in 100 words or less why you want to attend. On or about November 15, 2015, the winner will be selected.
Sign up for Quinn's newsletter or enter her monthly contest to be automatically eligible for free books.