By Annette Gregg, CMP, CMM, MBA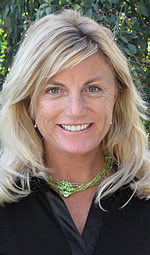 Many students come into the first class of the Meeting and Event Planning (MEP) program with a relatively clear picture of what position they want in the industry: bridal planner, special event planner, or a festival manager, for instance. I challenge them to keep an open mind as they take the 10+ classes in the certificate program, because it's almost inevitable that they end up discovering the depth of the meeting and event planning industry, and broaden their perspective of where they can go within it. That's the beauty of the profession; there is lifelong professional diversity and growth so long as a person keeps looking.
I've always considered the meeting and event planning industry a subset of a greater field, such as hospitality or marketing. For example, a tradeshow is a marketing tool for selling product; a public event venue is part of the hospitality industry through entertainment; or a convention is a marketing function for that host company. I have kept these larger disciplines in mind as I navigated through job changes in meeting planning, just so I could always have some places to grow in the future.
While meeting and event planners are logisti­cians at heart, I caution my students to keep an eye on the big picture while mastering the details. We must continue to expand skills that can be easily transferable to other positions. For example, "meeting planner" on a resume may come across as too specialized. However, a project manager that has budgeting, market­ing, promotion, and time management skills demonstrates a depth of the position and job skills that are valuable in many disciplines.
My personal path has been dictated by a pro­fessional curiosity. I am a lifelong learner that tends to get bored if I'm not challenged by new projects. So I've sought out posi­tions and opportunities that pushed me into new directions, all within the hos­pitality industry. I began as a tradeshow manager for an international trade association, then switched to managing corporate conferences and university events. Later, I jumped to the supplier side (v. client side) of my industry, work­ing for a convention center, and two destination management companies. I have held senior positions in meeting planning, sales, and marketing. And I can truly say I've enjoyed every step.
3 Suggestions
Grow your professional curiosity. By asking questions, taking chances, pushing yourself, you will stave off boredom and becoming stale in your work. Your clients will appreciate that you will never do the same event the same way, just because it's easy.
Remember to multi-task. This industry rarely offers the luxury of working on one thing at a time. You will be interrupted with unforeseen circumstances constantly, disrupting your plan. If you are comfortable with not being able to see each step through to perfection, you will save yourself a lot of stress.
Think hospitality. The big difference between straight project manage­ment and meeting and event planning is that we do what we do for audiences. If you find the attendees or the volunteers a "hassle" it might not be a good career for you. We will be faced with long to-do lists to get the meeting and event pulled off, but we can never be ef­ficient at the expense of kindness to whom the meeting is for in the first place.
So, if you like a job where every day is different, you can use your creative right brain along with our logical left, and you get energized by people, then embrace your inner meeting planner and join us.