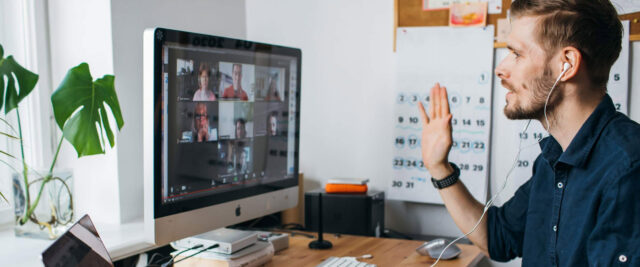 SDSU Global Campus introduced Canvas homerooms this past spring semester, giving students in undergraduate degree-seeking programs even more straightforward accessibility to their courses and programs.
These online homerooms are live and active, giving students the ability to find resources and information regarding their program with the click of a button. Each homeroom is designated by degree or program, with all classmates in that same program having access to the homeroom. 
"We like to call it a home for our students to interact with each other and find resources," said Ray Savage, Director of Student Engagement for SDSU Global Campus. "These homerooms consist of anything related to a student's academic program or study."
Global Campus homerooms are staffed by Student Success Advisors, who post announcements and important dates which will be easily visible for students when they open the homeroom. 
There is also a very convenient chat function available to students, allowing them to easily reach out to their Student Success Advisors as well as their classmates. If a student prefers not to message their advisor and instead wants to jump straight to making an appointment, there is a section on the homepage where one can book an appointment right then and there to speak to their advisor. 
The chat function also makes it easy to reach out to fellow students and create study groups.The Discussions section allows for professional development, allowing all classmates to answer prompts or discuss opinions amongst each other and with their advisors as a group. 
On the left sidebar there is a list of all the functions, including the Calendar tab. "The Calendar function advertises important dates as well as events and activities, both in person and virtually, that Global Campus students can take advantage of," Savage said. 
Scrolling down the homepage, there are two slide decks that offer students valuable resources. These slides contain updated information that can range from degree requirements, important dates, and SDSU resource links. 
"Global Campus students can come here and find the information and resources they need easily," Savage said. 
Students can expand their communication with fellow students and foster a better understanding for their degree and program through these Canvas homerooms. All SDSU Global Campus undergraduate students will have access to these homerooms once their program begins.