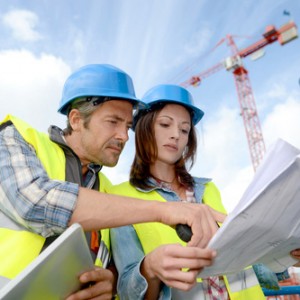 Lisa Thibodeaux grew up in Carlsbad, CA, and graduated from CSU San Marcos with a master's in education. She has taught online, and face-to-face classes for ten years before joining Construction Experts Inc., which offers online construction classes. The courses and construction certificate programs meet the unique needs of adult learners who are often caught up in the ongoing demands of the construction industry. The online courses offer great value and practical use for students.
How did you get into construction education?
I grew up in a construction family and experienced how life changed during the feast and famine cycles of construction. The main constant was the need to support the construction community through education. Actively participating in construction industry organizations,
leading seminars and educating construction professionals around the country, my dad showed me the value and need for continuing education. Watching my dad strengthen the industry he loves by helping others advance in their careers influenced my desire to give back to my community and become an educator. Adult education became a great interest of mine when I was teaching in the classroom and helping parents educate their children. At ConstructionClasses.com the instructors and I assist those who are looking to advance their careers in the construction industry or start a new career in construction. Instructors share insight
gained through experience and education to help active industry professionals achieve their educational goals. Sharing insight gained through experience and education provides me and ConstructionClasses.com opportunities to strengthen the industry we love and help others advance in their careers.
Why construction and education?
Education is the bridge between observing and doing. We grow up watching our world change. Buildings and homes are built up, and renovated. Our local, national, and global landscape changes. To participate in these changes is a natural next step. Our courses are a means for students to enter or advance in the construction industry. Construction workers have many opportunities for career advancement. Education is an essential component in both personal and professional advancement. The courses we offer help many in construction refine, find, and sharpen their skills for the challenges that await them at the jobsite. Applying the skills and methods they learn in our classes allow students to advance to new positions and became recognized for their leadership and know how.
Why is the online education program unique?
Our online classes offer students the most convenient learning environment ideal for the working professional. The online classroom is available 24/7. Teachers are working construction industry professionals with a strong desire to teach. A supportive and collaborative learning environment is developed through online discussions that students read and contribute to throughout the week. Online lectures are practical and applicable. The methods and strategies students learn today can be applied tomorrow. Teachers are available via email, phone, and in class message system which allows them to respond to student questions quickly. Students can form online study groups or arrange a time to chat with the instructor in the chat rooms provided. Classes are designed for the adult learner with focused and to the point lessons, additional weekly resources, and real life scenarios that drive discussion and applied learning.
What type of homework/exams?
Homework varies from class to class. Students participate in weekly problem solving sessions, case studies and exercises that replicate workplace scenarios, in addition to weekly quizzes.
Are there jobs available in the industry?
Yes. Construction is coming back from a recession and many employers are experiencing a shortage of qualified workers.
How is the pay in construction?
There is a great diversity of jobs from hourly to salary, $40,000 to $100,000 to several hundred thousand dollars annually.
Will this construction certificate provide an advantage to someone looking for a job?
Yes. Taking these courses introduces students to a multitude of professional resources via textbook, websites, and data/research. Connection with other students in local, state, national and global networks introduces students to new perspectives, experiences, strategies and methods use to navigate and problem solve construction related issues. Students gain advanced skill practice and learn useful techniques used by experts in the field.
Women in Construction
The National Association of Women in Construction (NAWIC) is a nonprofit construction industry organization that seeks to enhance the success of women in construction. NAWIC supports the advancement of women in construction through education, mentoring, and networking. The San Diego chapter, chartered on April 30, 1959, meets on the second Tuesday of every month at the Mission Valley Hilton. Visitors are welcome. Please contact Lisa@ConstructionClasses.com. In the monthly meetings members gather to network and promote professional development and education. Each year the chapter participates in a variety of events to enhance women in the construction industry and increase awareness of construction career opportunities for students from elementary to high school. It supports the local community including Rady Children's Hospital and provides two scholarships each year to high school students. San Diego NAWIC runs a week long summer camp, Mentor a Girl in Construction that brings together high school girls and construction industry professionals. During the camp the girls learn various trades, methods, and skills they can apply at jobsites in the near future.
For more information on the San Diego NAWIC chapter go to nawicsd.org or their Facebook page NAWICSanDiego.