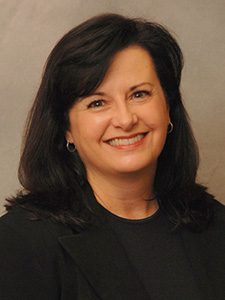 Q. What is earned value as it pertains to projects?
Most people don't know that there is a difference between project accounting and earned value management.  Most students tell me on the first day of class that they are already using earned value because they track their expenses against their budget. Earned value tracks a project's expenses to the project budget and it also monetizes time so that there is a third dimension that measures the work that should have been performed for those expenditures.  It's a very different way of looking at the project's performance.
Q. What is your experience with project management?
While I wouldn't call myself an expert, I would say that my more than 20 years of experience as a project or program manager has taught me a lot about the profession.  Project management is one of those professions where you can learn the tools from a book, but the application of the tactics is very tricky and situational. My experience covers various industries, primarily defense and commercial telecommunications, manufacturing, software and IT. The skills really are transferrable, but as I mentioned previously, the art of applying those skills is very individual.  Some of the most valuable skills that have helped me be successful in project management are my relationship building skills, my ability to listen and a natural ability to organize my time.
Q. How did you move into project management and earned value?
When I finished my bachelor's degree in business administration from SDSU, I originally wanted to be a management consultant.  After a year, I realized that I needed more real-world experience to be more valuable to my customers.  In the process of getting more experience, I developed a passion for computers and information systems.  For a couple of years I worked as a database developer when one of my mentors at General Dynamics offered me a position as a project manager working for her on a very large and new program.  It was very fortunate for me to learn project management under the tutelage of someone who truly cared about my career development.  That is very rare in project management because most PMs get thrown into the job with no experience and very little support.  It didn't take long for me to realize that the greatest thing about project management is the variety that it brings to the job every single day.  My interest in earned value is something that evolved after many years of project management experience.  My passion for technology steered me in the direction of getting a master's degree in information systems, and during that course of study it was clear that I really liked to solve problems and puzzles. Earned value is a method by which a PM can dig into specific parts of a project to find where the root cause of a problem may be, and it enables a person to do some forecasting to help ensure success or prevent problems from getting worse.
Q. What do students learn in your class?
Students in my class learn what they didn't know about project management.  They will learn how the money flows all the way from a customer's order for goods or services down to how the last dollar is spent during execution. I try to show the students how all of the classes they have taken up until the time they take earned value will work together.  All of the elements covered in the PMBOK are interdependent and a PM rarely uses just one at a time and many of them are used when employing EVM.
Q. Are there any class highlights?
The highlights are what the other students bring every week in the form of their questions, dialog, and personal work experience.  I absolutely love it when the students ask an insightful question and it creates this amazing dialog amongst the class. Just the other night a student asked me, "How, as a business owner, would I decide how much profit to require on every project?" Great question, and one that starts with my standard answer, "Well, it depends…[begin dialog here]"
Q. As a project manager – do you think like a project manager in your everyday life?
Absolutely.  Everything from cooking to event planning to my daughter's homework assignments are planned by working from the due date (or time) backward to the current date (or time) and adjusted to fit within the time available.  It must be genetic, this working backward thing, my daughter even does it.
What has been the most interesting thing about your profession?
The technology involved on the projects I have managed and the terrific people I have met.
Q. What is unique about the earned value management class?
I have been told that EVM is one of the hardest classes, and I would have to agree.  EVM was the last element of project management that I finally mastered.  Many industries don't use EVM, so a PM may go their entire career and not have to implement it; however, to pass the PMP you need to understand EVM and the PMP certification is becoming a job requirement by many organizations.  Inasmuch as I would like to make the class easier, it is what it is.
Q. What is the future of project management?
Recently I read that project management is one of the top 100 fastest growing professions. This doesn't surprise me because if you think about it, almost everything that a person undertakes that has more than five activities starts to look like a project. Our society has become very fast paced, and money has become scarcer, so putting a PM in charge of a fast-moving project with a tight budget is absolutely necessary.
Q. Do you think a certain type of person excels in project management?
Over the years I have met literally hundreds of project managers and their personalities are all different, of course.  If there was a specific personality type, then there wouldn't be enough PMs to get all of the projects done in the world.  There are some behaviors that will carry the day however; adaptability, deep listening, and a sincere desire to see a team achieve a successful outcome.