In 2002, Diran Deukmajian left school to enter the workforce. A company had offered him a great job, where he would be responsible for scaling a single retail store into a large-scale chain. Diran spent the next several years building the company's website and establishing a distribution network. He also opened warehouses, storefronts, and import/export operations for the company.
Business was booming until the financial crisis hit in 2009. The company had to downsize. After a few more years, Diran decided to re-enter the job market. Despite all his professional experience, Diran found himself at a disadvantage because he didn't have a degree. He knew he'd have to go back to school. But with a young family to support, he didn't have time to attend years of classes on a college campus.
Diran began searching for a way to earn his degree without putting his life on hold. Through the B.S. in Business Administration Online Degree Completion Program at SDSU Global Campus, Diran was able to work towards earning his business degree online. With our program, he learned the skills he'd need to eventually open his own business in 2019. Now the proud owner of San Marcos Kitchen Cabinets, a local kitchen and bathroom remodeling business, Diran is set to finally earn his business degree in June 2021.
We wanted to find out more about Diran's experience as a working professional in our online degree program.
What made you decide to join our online BSBA degree completion program?
Years ago I accepted a position in a company which would require me to leave school and help grow the company from a single retail location to a chain of brick and mortar stores, website, warehouse, distribution and an import/export department. After 17 years, the effects of the financial crisis during the 2009 housing bubble combined with a dramatic shift in consumer behavior, businesses across the country began to downsize and close their doors. We were reduced to just 3 locations, and revenues had dropped significantly. 
After riding the wave for a few years, I decided to go back to school to complete my bachelors program. The decision came after I went back into the job market and found that despite having plenty of experience; I was automatically placed at a significantly lower pay scale because of the simple fact that I did not hold a degree. I learned the hard way that experience alone was not enough to find a well-paying job. 
What was your favorite part of the program?
My favorite part of the program is the convenience and flexibility of when I can study, do homework, take quizzes and tests. With a full time job and a family, it is next to impossible for me to physically go to class on campus while maintaining a full time job and balancing family; but the online program's accessibility any time of the day or night is simple and informal. 
What was the most valuable thing you took away from the program?
The most valuable thing I took away from the program is the importance of education. With the 17 years of experience under my belt, it was still not enough for me to find a job. Without the formal education, most industries were not interested in giving me a second interview. When I decided to go back to school I was married and had kids under the age of eight. Going back to school was a major life decision we had to make as a family because it would impact all five of us. I hope my story will not only persuade people to take school more seriously in their youth, but also teach my kids that without a college degree, you're limited in opportunities.
How did you like earning your business degree online? Can you tell me about your experiences with online learning in the program?
Overall, I have liked taking courses online for the flexibility and convenience of being able to control my schedule. I've been able to gain the knowledge necessary for my field without sacrificing the quality of my education, and that is invaluable. 
The greatest hurdle I've found in taking courses online is that I'm often teaching myself. In subjects such as math, that can be difficult. When you hit a snag or are confused as to why you are getting the wrong answer, you don't have you're professor's immediate feedback.
How has the program helped you with your career?
In the summer of 2019, I decided to open my own business. I currently own a retail store in San Marcos, CA running a retail showroom in kitchen and bathroom remodeling. While pursuing my education at SDSU, I also studied for the California State Contractors exam and got my contractor's license. 
My education in business administration has definitely helped me run my business and save money in doing a lot of the finances myself, rather than hire someone else to do them. It has helped me a lot in HR, taxation, marketing, supply chain and management. 
______________________________________________________________________________
If you're interested in connecting with Diran's business, San Marcos Kitchen Cabinets, please call, email, or visit the following location:
San Marcos Kitchen Cabinets
330 Rancheros Drive #128
San Marcos, CA 92069
www.sanmarcoskitchens.com
sanmarcoskitchens@gmail.com
(760) 591-0908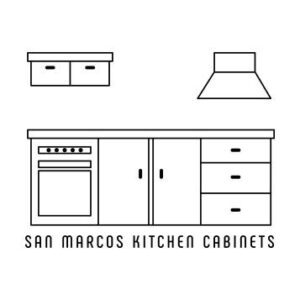 If you're a working professional who's interested in earning your undergraduate degree, our B.S. in Business Administration Online Degree Completion Program can help you learn the skills you need to take your career to the next level.
Learn more at neverstoplearning.net/business.