Public health is a dynamic and ever-evolving field that plays a critical role in promoting health and preventing disease in populations. As we continue to grapple with the long-term societal effects of the COVID-19 pandemic, one thing is clear: public health is more important than ever. This renewed attention on public health has led to increased demand for qualified professionals in the field. In fact, job opportunities for health education specialists and community health workers are projected to grow by 12% between 2021 and 2031.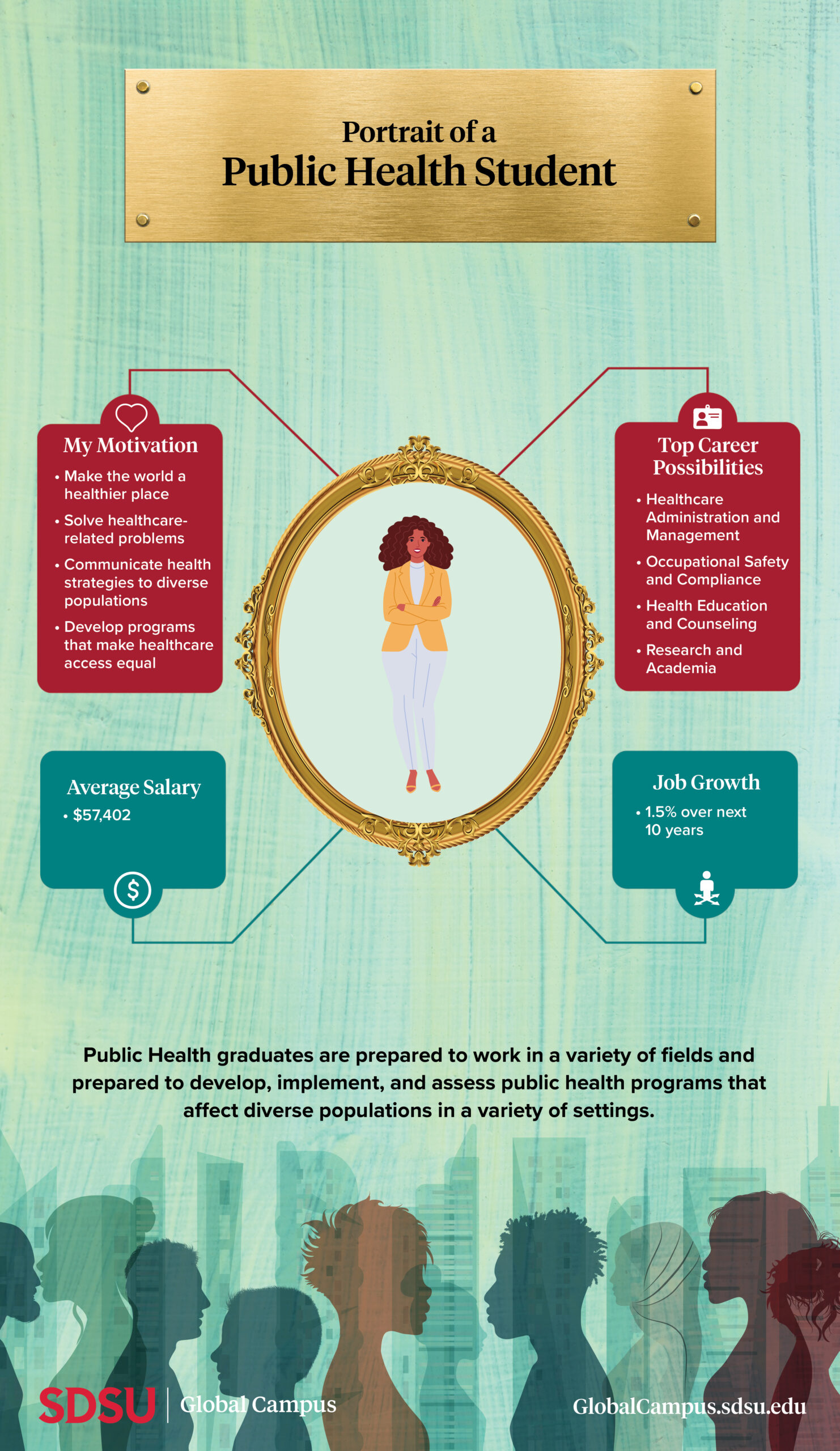 Public Health Careers: What's Driving the Demand?
One of the key drivers of job growth in public health is the aging population. As Americans live longer, there will be an increased demand for healthcare services, including those related to public health. Additionally, there is growing awareness of the impact of social determinants of health, such as poverty, education, and housing, on health outcomes. This increased recognition of the role of social factors in health is likely to lead to a greater emphasis on public health interventions aimed at addressing these factors.
Wages in the public health field are expected to remain competitive, with many roles offering salaries that are above the median for all public health occupations. However, wages can vary depending on your specific position, location, and public health career field. For example, those working in public health roles in urban areas may earn higher salaries than those in rural areas.
One consideration for starting your public health career is the range of opportunities available within the field. Public health encompasses a broad range of job titles and roles, including:
Healthcare Administration and Management
Occupational Safety and Compliance
Health Education and Counseling
Civil and Safety Engineering
Youth and Career Counseling
Project and Program Management
Registered/Practical Nursing
Chemical and Physical Science
Health and Medical Research
Business Analysis
Academia
Data Analysis and Mathematics
Healthcare-Related IT
Human Resources
These roles may require different levels of education and training and may offer different salaries and career paths.
Public Health careers, in addition to being personally rewarding, also pay well. The average salary for entry-level jobs in the Public Health field range from about $53,000 to $85,000 per year. With a projected job growth rate of 10% over the next decade, this career path is a great way to establish yourself in a fulfilling and growing field.
At SDSU Global Campus, we offer an array of public health programs and opportunities to help you excel in the field of public health. Whether you are looking to enter the field or further advance your skills, these courses are delivered by the same expert faculty who teach courses in SDSU's on-campus public health programs, which means your program will match the academic rigor of the in-person public health program. 
Advanced Certificate in Public Health
The Advanced Certificate in Public Health is a great starting point for many who are just beginning their public health careers. The five-course graduate-level program is designed for professionals who are currently working in the field of public health but are looking to advance. The certificate program can help you acquire the advanced public health knowledge you'll need to enter graduate-level public health programs and take on high-level roles in the workplace. 
Most students entering the advanced certificate program hold bachelor's degrees in biology, chemistry, health science, nursing, social work, or other health-related fields of study. In the program, you will cover a broad range of topics from epidemiology to biostatistics, social sciences, and healthcare administration.
B.S. in Public Health Online Degree Completion Program
Designed in collaboration with SDSU's School of Public Health, this two-year Public Health Online Degree Completion program allows you to finish the bachelor's degree you already started and can help prepare you for a career that bridges the gap between biological and social sciences. You will learn how to solve healthcare-related problems, communicate health strategies to diverse populations, and develop programs that will promote health equity and community wellness. This degree completion program is specifically designed for students who have started, but not finished, their four-year undergraduate degree. Upon graduation, you'll receive the same valuable degree as SDSU's on-campus students — a Bachelor of Science in Applied Arts and Sciences in Public Health from San Diego State University. Nationwide, employment opportunities for individuals holding a B.S. in Public Health topped 260,000 in 2020, and those figures are expected to grow by 10% over the next decade.
Master of Public Health (MPH) in Epidemiology
The SDSU Global Campus Master of Public Health (MPH) in Epidemiology program is a fully-online research-oriented graduate program that's designed to help you advance your public health career in the field of epidemiology. This two-year online graduate program will help you identify health-related inequities in vulnerable communities and propose strategies to build coalitions and partnerships that will positively impact public health outcomes. This program is designed for career-driven public health professionals with at least three years of work experience who cannot attend an in-person graduate program on a college campus. The field practicum is also non-residential; you will not need to travel to SDSU to complete the requirement. These field experiences can take place in a variety of professional environments, which include hospitals, managed care organizations, healthcare organizations, and more. Epidemiology is a fast-growing field that has a projected growth rate of 9% over the next decade. 
Master of Public Health Online (MPH)
The fully online Master of Public Health (MPH) in Health Promotion and Behavioral Science program is focused on the unique interactions of health science and public policy, with a specific focus on group behaviors and health-related issues in diverse communities. All instructors are shared with SDSU's School of Public Health, many of whom are world-renowned experts in public health research. SDSU's online MPH programs are all fully accredited by the Council on Education for Public Health (CEPH). The 180-hour field practicum is also non-residential, meaning you will not need to travel to San Diego or the SDSU campus to complete the requirement. These field experiences can take place in a variety of professional environments, which include hospitals, managed care organizations, healthcare organizations, and more. If you're based in San Diego or the surrounding Southern California border region, the School of Public Health has developed deep professional ties through a series of jointly sponsored binational research and service projects. This gives local students the opportunity to work with the population throughout San Diego and Baja California.
Achieve Your Career Goals With SDSU Global Campus
Overall, the future of public health as a career looks bright, with strong job growth and competitive wages. As society continues to prioritize public health and the role of social determinants in health outcomes, there is likely to be continued demand for skilled public health professionals.
Whether your goal is finding a new career path, moving forward in your current profession, or simply achieving the goal of lifelong learning, SDSU Global Campus has flexible education options designed for today's students.