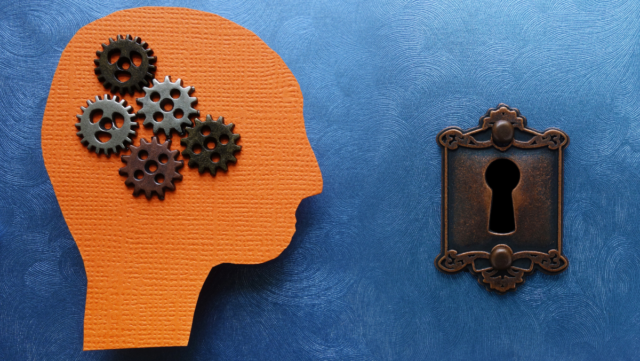 The Great Reflection is a concept that has gained increasing popularity in recent years, particularly in the realm of personal growth and self-improvement. It refers to the process of taking a step back from the hustle and bustle of daily life, and taking a deeper look at one's thoughts, feelings, beliefs, and values. The goal of this reflection is to gain a clearer understanding of oneself and to make positive changes that align with one's core values and aspirations.  
While the Great Reflection found its way into the workforce through the uncertainty around office closures and hybrid work modes, it has created a lasting impression that's caused some to change their course of direction. This has given each of us more time to reflect and ask ourselves if a change was needed in our lives. 
For many workers, the Great Reflection leads back to campus and a decision to further their education with a goal of personal enrichment, changing careers, or advancing in their current roles.
This time of reflection not only puts an emphasis on our financial health, but also the need for greater flexibility through work/life balance while also accounting for mental health. It is the end of "hustle culture" and the term "burning the midnight oil" within the workforce and instead placing a focus on experiences and harnessing relationships, while still carving out the time out to pursue our passions. Which even leads to the need of further enriching our skillset.
Embrace Teleworking
In recent years, the physical location of the office has become less of an issue, as this has now transitioned to include teleworking from other locations such as an employee's home. This massive change has brought a better work/life balance for most as commuting and being stuck in traffic is less of an issue. Which gives an employee even more opportunity not to be confined to a geographical location and branch out even further within their industry. 
Additionally, this is advantageous to employers as they can attain and recruit talent that wasn't previously within their reach. Home offices have been especially beneficial to individuals looking to start or have a bigger role in their family, as it eases scheduling woes involved with daycare or school schedules. 
Prioritize Self-Care
This period of reflection has also been spurred by persistent feelings of burnout and being overworked, which had become unfortunate side effects of the hustle culture. This focus on self-care has prompted a shift in mental health and put it at the forefront of this movement. Self-care can be seen as taking the time to make sure your own priorities are still in order. This trend has seen a rise in paid time off for employees. Before there was a set timeframe of 2-3 weeks when accounting for holiday, sick and personal time. Now in many cases this has been updated to unlimited paid time off, mental health days, and other measures meant to improve workers' mental health.
Add to your Skillset
As noted above, this time of reflection has brought out a need to grow and learn new skills as we navigate the new workplace environment. We are now in a more technologically advanced world than ever before and adding to your skillset can make a difference. 
For workers who are looking to grow in their current jobs, make a jump to a new career, or simply continue learning about various subjects, many have made the decision of going back to school in the Great Reflection. 
SDSU Global Campus has flexible education options designed for today's students. Whether you are looking to add a professional certificate to your resume, complete your unfinished degree, or just explore an area of interest, there are plenty of options available to help you make the most of the Great Reflection.