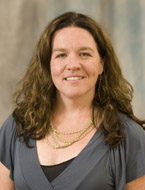 Can you tell me a little about yourself – how and why are you involved with MPA online?
I am an associate professor of public administration and graduate coordinator of all our MPA programs, both on campus and online. I have an MPA myself, and a PhD in Public Administration and Policy. I am involved in the MPA program at SDSU because I am passionate about public service and improving communities, both in our region and globally.
Can you tell me about the program and why it was developed?
We developed this program so we can better serve students who may not be able to travel easily to campus on a regular basis. We want students in all areas to be able to have access to the high-quality curriculum and faculty we have here on the SDSU campus.
Why should students choose this program over another?
There are a number of reasons why our program is preferable to other options. First, unlike a number of other programs in our region and nationwide, our program is NASPAA accredited. This means an MPA degree from SDSU is recognized and respected nationwide and internationally. It also means that our program provides a curriculum that meets high standards, and students can rest assured that their online MPA from SDSU is not a "watered down" degree.
Second, our program is very affordable. Compared to the other accredited, online programs across the U.S., we are priced among the lowest. Also, our online program is priced the same for all students regardless of if they are California residents, out of state students, or international students, which makes our MPA a fantastic deal for out of state and international students.
Third, our faculty is top-notch and well-trained in teaching online. While some online degree programs contract out teaching to part-time, short-term instructors around the country, the faculty who teach in our program are the same professors who teach on campus. Our faculty members hold PhD degrees from top-rated public administration doctoral programs and are active, published researchers in the field. Our in-practice instructors are high-level senior management professionals with many years of public service experience and professional networks around the nation.
Fourth, this is an intensive, fast-track program. In only 16 months, a student will have a MPA degree that will give them access to career and promotion opportunities. However, we also provide support to help students succeed in an intensive program, because we recognize many of our students are coming back to school after a number of years away and may need some help readjusting to academic life. We are invested in each student's success.
Can you talk about the online aspect of the program?
Our online program is meant to meet the needs of full-time professionals, and that means that our classes will be designed so that students do not need to log on at a specific time. However, because all of our instructors are required to participate in an intensive 16-week training before teaching in the program, we will be using many innovative technologies to make the "classroom" experience feel intimate and personal. An example is online lectures, during which students who are free at a designated time (say lunchtime or in the evening) can log on and engage in direct conversation with their professors and their peers. The lectures also incorporate video, live PowerPoint presentations, and other real-time activities. Students who cannot log on at that time will still be able to watch and listen to the archives of those sessions and engage with professors and peers through discussion boards and group projects.