By Jean Center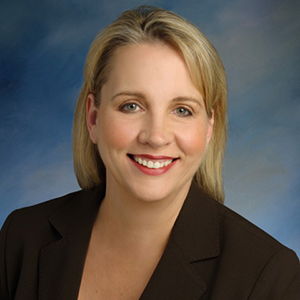 Ask a CEO what he or she sees as the key sources of sustained economic value in their organization. According to the 2012 IBM CEO Study, 71 percent responded that it is human capital. Human capital is not the head count of people in organizations – it's the collective value of the capabilities, knowledge, skills, life experiences, and motivation of an organizational workforce. Human resource management (HRM) is the internal business function that exists to ensure that an organization's workforce communities thrive and the business achieves desired outcomes. Viewing employees as contributors, assets and critical resources versus costs or expendable resources directly impacts the focus of HRM and the ultimate value it delivers to the organization.
Unfortunately, many HR professionals focus on traditional versus strategic HRM. As transactional activities like payroll and benefits administration are automated and outsourced, the time is ripe for HR professionals to validate and shift their focus to the use of HRM practices to gain or keep a competitive advantage for the organization through the workforce.
Let's compare two organizations (names have been changed) that are similar in many ways (publicly traded, workforce of thousands, multiple locations, etc.) yet very different in their HRM focus and ultimate business outcomes.
Although Friction Company calls their internal function the Human Capital Management Department, the total rewards team was overwhelmed with transactional activities. By not efficiently and effectively carrying out tactical activities, by not understanding the business value chain and not establishing internal partnerships with line managers, internal "friction" blocked services and, as a result, created unnecessary external regulatory exposure that the CEO had to deal with directly.
On the other hand, Flow Company's CEO had a directive for the Human Resources department, which was to make the business units within this organization the best they could be. The focus for HR was to design management systems to ensure that human talent is used effectively and efficiently to accomplish business unit goals. HR within the Flow Company recognized business trends, forecasted potential obstacles to business success, challenged assumptions and offered a point of view. The HR function created "flow" for the organization to accomplish desired outcomes through the business units. As a result, Flow Company has been recognized on employee-nominated "best places to work" lists.
I believe that every HR professional, regardless of job level, can add value by focusing on being adaptive, innovative, anticipatory and proactive versus focusing on routine, traditional and reactive practices.
Jean Center
is CEO and principal consultant with the Center Group, a trusted leader in human capital management, which she founded in 1998. Clients represent diverse industries that include emerging technology start-ups to established Fortune 500 companies. Jean is an Advisory Board member and instructor for the
Human Resources Certificate Program
at San Diego State University.
What HR Students Say

"Danielle's HR Management and the Law class is timely, relevant and incredibly informative. Not one class goes by that I don't come into our office and check a manual, or policy to see if we can do it better, and I'm not even specifically assigned to the HR role. Really great job and thanks so much."
— Kelli Dole, Executive Assistant to the President & CEO at Awarepoint

"HR Management and the Law gave me a different perspective on my job in HR. It gave real-life scenarios and helped me to better prepare myself in the future to help protect the company I work for. It made me realize how to do my job better and gave me the tools to be more successful in managing difficult situations. This course was great for showing emphasis on documentation and communication. I always knew it was important to have things in writing, but this course really explains why."
— Veronica Valdez, Human Resources Manager, Irvine Marriott

"I hoped to gain real-world experiences so I could determine what was within the scope of the law and how that could apply to my current HR career. We learned with past cases, applied them to the real world, gained insight and saw trends that affect the current HR world. The HR Management and the Law class was excellent — our instructor was a current practicing attorney and was extremely knowledgeable in her field. I would recommend this to any HR professional who wants to stay abreast of HR Laws and take their career to the next level."
— Karina Davis, Human Resources Representative, Sharp Rees-Stealy Medical Centers
"The CES SDSU Human Resource Certificate Program provided much more than I expected. First of all, it improved my current work performance, and added to my creativity and quest to continue learning. Moreover, each instructor contributed to my confidence, and I can see that I can make my professional goals. Overall, it has been a great experience."
— William Oates, NPO/Training Manager, Centerplate-Qualcomm Stadium