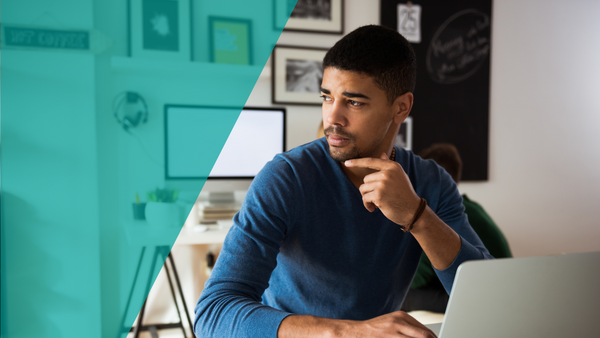 More and more companies across the nation are offering tuition reimbursement to their employees, encouraging them to further develop their skills and education.
According to the Society for Human Resource Management, 47% of employers offered tuition assistance in 2020. While this is not a new concept, and it is not uncommon for employers to pay for salaried workers' graduate degrees and programs, this incentive is now being offered more and more to employees.
For employers and employees, the situation is a win-win. Tuition incentives can help companies attract and retain employees who recognize the value of education, while employees get a chance to have a fulfilling educational experience while saving on the cost of tuition.
Hire and Retain Stronger Employees
By offering these tuition programs, companies are able to hire and retain employees who are more engaged and productive. Furthermore, paying for an employee's tuition makes them more likely to stay with the company and produce high-quality work. Chipotle's CFO has stated that "85% of the employees who take advantage of the company's free degrees are the folks who work in the restaurants. Further, they are 3.5 times more likely to stay with the company and 7 times more likely to move up into management."
Tuition Reimbursement as a Benefit
Just like healthcare or a 401K, tuition reimbursement can be seen as another benefit that comes with working at an established company. Tuition reimbursement programs vary by company, with some offering complete coverage and some offering partial amounts. Even different degrees can receive different reimbursements. If you are interested in tuition assistance, it is recommended to check a company's website to get specific details.
Amazon Career Choice Partnership
SDSU Global Campus was chosen to partner with Amazon Career Choice. Eligible Amazon employees can take advantage of the program to learn new skills for career success, at Amazon or elsewhere.
In addition to Amazon, other companies are joining the ranks of those who pay some or all of their employees' college expenses every day.
Some companies may offer college tuition reimbursement only for degrees and programs related to their mission or an individual's specific position. For example, if someone works at an accounting firm, their company may offer to reimburse them for taking courses related to the CPA.
If you are interested in a tuition reimbursement program at your employer, contact your employer's human resources department and ask if they have a program and if so, which institutions you can attend. And remember, at SDSU Global Campus, you have options to help you access the opportunities you need to move your career forward.
Employers paying for their employees to go to college is a real "win-win" in today's labor market. While employers get the benefit of attracting more qualified candidates for jobs they have open and retaining the employees they already have, employees get all or some of their higher education costs paid for, allowing them to advance in their careers.