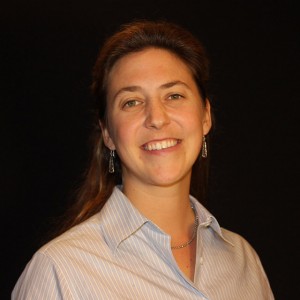 The hospitality and tourism industry runs a close second to the U.S. government as being one of the largest employers in the U.S. The HTM industry is multifaceted featuring several areas – and as the industry expands both nationally and internationally, the need for outstanding leadership individuals could not be more in demand.
One of those current HTM leaders is Ann Marie Kimble, who has worked in the hospitality industry for over ten years. She earned her undergraduate degree from Virginia Tech in business with a focus in hospitality tourism management. After graduation she worked at the national conference center outside of Washington D.C. Kimble then slowly made her way west. She first moved to Texas working at the Holiday Inn as the director of sales and assistant general manager, and then moved to the Hilton Homewood Suites Brand. After a few years, she moved to San Diego where she has been the general manager of the Homewood Suites, and single senior executive of the Hilton Garden Homewood in Del Mar.
Kimble has won a few awards in her career – for example, the general manager of the year for a midsize property in the state of California and after becoming a brand MVP of Homewood, won the general manager of the year. She however felt her career, and herself slowing down. Kimble says, "I felt like I needed a push. I felt a bit stagnant, and wanted to do something more. I thought about returning to school, but have always had a fear of going back because I graduated over ten years ago and thought, 'Can I go to school again?' Things have changed radically including classes being conducted online. We didn't have that choice back then. I also wanted to find a program that would give me an edge in the industry and another point of view."
Another concern Kimble had was if she chose to enroll in an HTM graduate program, would she be able to balance work and school. "I was concerned how to balance school with my job because sometimes I work 60 hours plus. I found out more about the SDSU HTM graduate program and learned it was possible. Most of the classroom time is online, so I could study when I had time. Having flexibility is huge for me," she says.
Although most of the program is online, HTM graduate program students spend two weeks (two, one-week sessions in the beginning and end of the program) on SDSU's campus. The idea is for students to meet each other and become a community. "You could feel the energy from everybody when we showed up for class. We all bonded pretty quickly even though we all came from different areas of the hospitality industry. Each class was well-designed. We did a lot of self-reflection and discussed what we thought leadership is," she adds.
"The self-reflection is a big aspect since you ask yourself 'Where am I right now? Where do I want to be, and how can I get there?' For me, it's about having an open mind and seeing where I am right now. I can now see my areas of improvement clearer and the direction I want to go. It's helpful to map out where I want to go. I'm learning more about myself, my strengths. and what areas I want to build on. The in classroom experience was a guide of how I'm going to take what I learn and ultimately how the program is going to push me."
After the week of in-classroom interaction and learning, students return to their lives and start the online aspect of the program. Kimble has realized that even though she and her fellow classmates are away from each other physically there is a sense of comradery via online engagement. "We all have personal blogs that we share with each other. It keeps us together by giving us a sense of where we are, and we can take pieces of advice from each other. It's beneficial to have other perspectives."
Kimble's last comment on the program was about her instructors and co-students. She mentions that there is a lot of talent in the program. She adds, "I really look forward to learning about everyone's expertise, because I think each one of them has so much to offer. I believe that is where we are at an advantage over others in the industry."