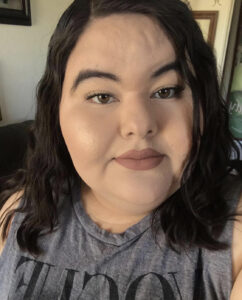 The fall semester marked the launch of SDSU Global Campus' microsite programs, with hundreds of students participating in three degree completion programs held at two local community college sites.
Mesa College and Southwestern College partnered with SDSU Global Campus to offer degree completion programs in several disciplines, including Business Administration and Criminal Justice. Spring 2021 will see an expansion of microsite programs and campuses.
Students who enroll in these programs can earn degrees from SDSU, but have the flexibility to take online classes with student services provided through their community college. These students will get the same on-site supplemental assistance at the community college campuses, including coursework guidance and instruction support, once campuses closed due to COVID-19 are re-opened.
Lindy Mosqueda is a student in the Bachelors of Science in Business Administration program at Mesa College. She was looking for a flexible option to complete her degree. Although Mosqueda enjoys being involved in extracurricular activities on-campus, such as her involvement with the Transfer Student Alliance, she prefers online learning. 
"I've taken a lot of online classes, I prefer online classes, but most of them just give you the textbook to read and you have to do a lot of the learning on your own," said Mosqueda. "The SDSU program has videos and other interactive elements that put the concepts into a business context."
Mosqueda plans on using her degree to pursue a career in the beauty or music industry. She is taking advantage of her SDSU resources, including the Aztec Mentor Program. She's also getting help from her sister, a fellow SDSU student. Through the microsite program, she also has access to services such as virtual advisers and tutors. Mosqueda feels she's made her educational experience her own.
"What I like about this program is you get to choose your own pace," said Mosqueda. "You have the opportunity to make the program work for you."