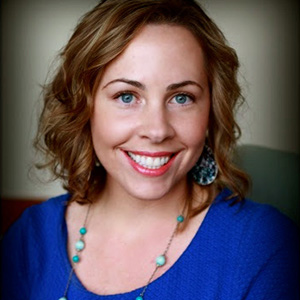 Sarah Castillo's life is very busy– she is an instructor at two colleges, and someone who experiences different cultures daily. However, when she first graduated from college she had no idea where her life would take her.
Castillo grew up in Southern California and earned a bachelor's degree in Spanish and sociology. She decided after college to complete the American Language Institute TESL/TEFL Certificate program. It was after completing this program that her life changed.
"I had absolutely no teaching experience before going abroad. I mean none. So, 130hours transformed me into a legitimate ESL/EFL teacher who felt comfortable standing in front of a class, designing curriculum, and teaching a subject with which I had no prior experience," Castillo adds.
After returning from teaching English in Spain, Castillo started working at the SDSU International Student Center (ISC) as a program coordinator. After five years at the ISC, Castillo returned to teaching and is now an instructor at the American Language Institute (ALI). "I teach in the Intensive English for Communication (IEC) and English for Academic Purposes (EAP) programs. I love working in both programs simultaneously as it allows me to work with a variety of language levels and lets me help students achieve very different language goals."
Castillo has taught many different classes and all levels, but currently teaches grammar, academic vocabulary, oral communications, reading, academic speaking, and listening/note taking courses. She brings her knowledge and international experience to her students. "There is something very powerful about working with students from around the world. Beyond all the grammar and phonetics lessons, being a teacher lets you be an ambassador from your country on a daily basis. I still get excited when I see students from all parts of the world working together and building friendships. I hope my students see the bigger lesson in all this – that even though we're from different countries and cultures, we're all just people."
Without taking the TESL/TEFL program, Castillo believes she wouldn't be where she is today. "The program is a passport to the world. It lets you live and work abroad. I always dreamt of living in Spain and this was my ticket. I tell everyone about it because it was one of the most enriching things I did both personally and professionally. TESL/TEFL was truly one of the best things I've ever done."
The ALI is an SDSU Research Foundation project.