By Derek Singleton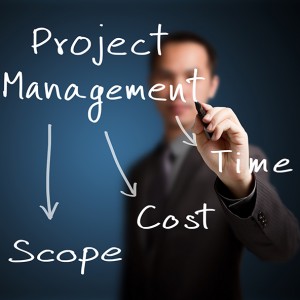 Many project managers find themselves asking the questions, is it worth getting the Project Management Institute's Project Management Professional (PMP) certification, and is this move going to help me to take a big step forward in my career?
Some say that obtaining the certification is a great way to advance your career in the project management field, and others believe that it is better to invest your time and energy in gaining more real-world experience.
If you Google "should you get a PMP certification," you'll find thousands of results and no consensus on the value of obtaining a PMP certification. To help answer the question, I recently interviewed several project management and hiring experts to look at the costs and benefits of this certification. Here's what the experts had to say.
You Need On-the-Job Experience to Get a PMP Certification
Having a desire to pursue the PMP certification is not enough. You need to have real-world experience planning and executing projects. The PMI has minimum requirements that you must first meet before you can qualify to pursue a PMP certification. These requirements are detailed in the table below.
Once you meet the PMI's baseline requirements, you must then pass a $500 exam composed of 200 questions to officially become a certified project manager. If this process doesn't sound easy, that's because it isn't. However, according to the experts, becoming PMP certified can have some serious financial payoffs.
Four Payoffs to Becoming PMP Certified
1. Your Resume Becomes Much More Attractive to Employers
If you're looking for a job, having a PMP certification can separate you from the pack. Tim Wasserman, program director of Stanford's Advanced Project Management Program, stated that generally only about half of the general project manager job postings require a certification. However, have no fear. He thinks it can still set your resume apart from your competitors even if a certification is not required.
2. PMP Certification Can Earn You a Higher Salary
According to a 2011 survey of 30,000 project management professionals, PMI found that project management professionals in the U.S. with a PMP certification earned an average of $111,824 per year. In comparison, project managers without the certification earned nearly $14,000 less a year.
3.  PMP Helps You Understand the Project Management Language
Acquiring a PMP certification also gives you the ability to speak and communicate with clients and vendors on a level playing field. The experts we interviewed believed learning the accepted project management framework can be critical in successfully completing a project.
4. High Demand for Project Management Makes PMP Certifications Attractive
The Anderson Economic Group predicts that 1.2 million project management positions will need to be filled each year until 2016. That is a whole lot of jobs, and a good way to capitalize on this growth is by growing your qualifications and credibility by obtaining your PMP certification.
Obtaining a PMP certification is not required to become a project manager. However, becoming certified can significantly increase your pay and competitiveness. If you are a project manager, and you are asking if this should be your next career move, keep these four payoffs in mind.