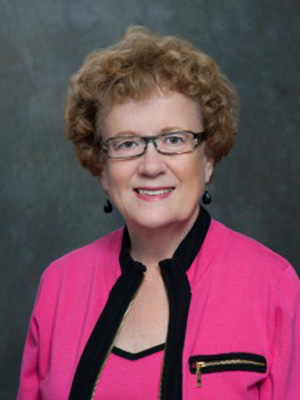 Judith Wenker has been an Osher Lifelong Learning Institute (OLLI) at SDSU member since 2005 and served on its first advisory board.
A retired attorney with more than 30 years of experience, she has decided to donate a percentage of her trust to OLLI at SDSU.
"I'm passionate about OLLI," she said. "It's a wonderful organization. The idea of lifelong learning is so great."
OLLI offers a vibrant and diverse learning community for adults age 50 and better, with intellectually stimulating, university-quality courses in state-of-the-art classrooms with curious fellow learners. In addition to an exciting and thought-provoking lineup of courses, OLLI at SDSU also offers lectures, workshops, book clubs, Edventures, and events.
"The classes are so interesting," Wenker said. "It's great to be with a group of like-minded people who are so friendly. I hope that by donating, I can help OLLI carry on."
Wenker noted that planned giving is a perfect way to donate. "You don't have to be worried about your money now," she said. "This (donation) all comes from what is left over."
Wenker graduated from Seattle University with a teaching major, later attending the University of San Diego School of Law which led to three decades as an attorney.
She concluded that the mindset of attending OLLI at SDSU classes is much different than going to college.
"I went to college because I had to," she said. "I go to OLLI classes because I want to."
For more information about planned giving to OLLI at SDSU, please visit neverstoplearning.net/olli