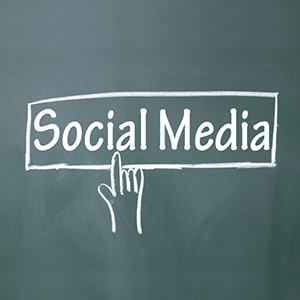 Using social media to advance business interests is no longer a new phenomenon. Today, it's not a matter of whether to use it, but how to use it effectively. If you want to succeed in the marketplace you will need to know how to navigate the world of social media.
For example, Facebook is the leading social networking site in the world with a mind-blowing 955 million users. That is almost one billion potential customers. Tapping into social media can be daunting, but knowing the main sites and how they are used is the perfect start to using social networking sites, which can translate engagement into business.
Using Facebook for your business is a smart thing to do. A company can create its own Facebook page in a matter of a few minutes at no cost. This initial cheap investment is valuable since the page allows a business to connect with an audience, and with a bit more time commitment a company can post contests, polls, pictures, videos, deals, and questions on its pages to engage current customers, fans, or potential customers to create customer loyalty.
Customers can also post comments and "Like" your business – the more Likes, the more you let your customers do your marketing for you since your posts appear on their personal pages. A company can even advertise on Facebook. This is useful when trying to reach a new audience, because Facebook uses geography- and interest targeted advertisements. By focusing on users, through keywords on their profile pages, Facebook places your ad on potential customers' pages. This saves you time and money, since you are targeting the best demographic to sell your products or services.
Successful Facebook Example
Southwest Airlines has over three million Likes. Southwest has increased sales and traffic to their website by posting pictures of their planes, emphasizing its philanthropic efforts, and holding contests and giveaways on its Facebook page.
Used differently than Facebook, a company can use Twitter by "tweeting" daily tips, news, offers, and polls to their followers. By producing up to 140-character messages, a company allows customers to stay up-to-date with your company happenings. Followers gain special privileges, for example they can "grab steals" before the general public can. This type of strategy creates customer loyalty. Another Twitter benefit is that you can use hash tags. Hash tags are used to find tweets that contain keywords. A company can hash tag their products and when a person searches for products using a keyword, your company's Twitter post (or tweet) shows up.
Successful Twitter Example
Victoria's Secret has over one million followers. On its Twitter page, the company posts quizzes, fashion and beauty items, videos, and supermodel interviews. Followers are able to re-tweet postings for an even larger audience to see its new products or receive updates.
Pinterest
Pinterest is one of the newest social media sites and is growing exponentially – its users post pictures and videos in which others can then "re-Pin" to their own boards. A Pinterest page is very visually engaging and can work well for businesses if used correctly.
Pinterest also uses hash tags like Twitter – users find certain pictures or products that they may like through keywords. Another helpful feature is that when a person clicks on a picture, it links back to the company's website. This creates a new channel for potential customers to find your company's site through visual engagement. Restaurants and merchandise companies can highly benefit from Pinterest.
Successful Pinterest Example
AMC Theaters created customer loyalty by holding a contest where its Pinterest followers created boards pinning pictures of movie stars who they thought would win an Oscar. The user who had pinned the winners correctly received tickets to the AMC Best Picture Showcase.
LinkedIn is known to be the most professional social media site. Although it doesn't cater to businesses as other social media platforms, a person can create a personal business presence on the site.
The site was created to expand one's professional network, where individuals recommend another person's professional skills or business expertise. Depending on the amount of networks, connections and recommendations, you can increase your business by promoting yourself. For example, a sole-proprietor can advertise his/her skills in LinkedIn through the recommendations that they have. When others see your positive reviews attached to your company name, it increases your business presence. And like Twitter, people can also follow your page or business group on LinkedIn.
Successful LinkedIn Example
The 500+ Club are those who have connections greater than 500 – meaning you have over 500 personal professional contacts. Why 500+? LinkedIn displays an individual connection count as 500+ (not the exact count). There are profiles of LinkedIn Open Networkers (LION) members who boast of far greater numbers – like tens of thousands. However, LinkedIn has limited the maximum connections to 30,000.