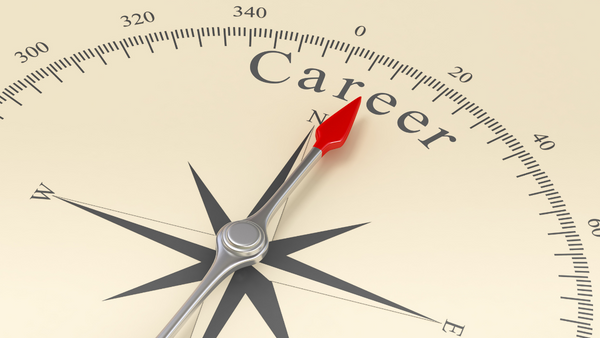 For most people, a new year is a time for change. Starting a healthier diet, getting back to the gym, and sticking to a household budget are all common New Year's Resolutions meant to start off the new year on the right foot.
Many workers look to find a new career or job in the new year, so knowing which industries are growing can help you work towards a career with a stable and promising future. 
Here is our list of the top 5 best careers for 2023.
1: Healthcare
Physician, physician assistant, and pharmaceutical positions have the greatest potential for growth in the San Diego region in 2023 and beyond. With many advances in healthcare leading to people generally leading longer and healthier lives, the healthcare industry will continue to grow and remain a stable career field.
At Global Campus, we offer a variety of degrees and certificates within this field including a 2-year bachelor's degree completion in Public Health, an Advanced Certificate in Public Health, and two master's programs in public health. Healthcare workers are a vital part of the healthcare system, and even through the turbulence of the pandemic, their positions are still found to be stable careers. 
2: Software Development
Software developers are essential for companies to optimize their digital presence. It comes as no surprise that this sector is expected to grow nationally and locally by 23% over the next few years. An Advanced Certificate in Web and Mobile Applications Development can help prepare you for a rewarding career that is in demand and offers good-paying jobs. Or, attending a Full-Stack Development Bootcamp can help position you for a solid career in that field.
3: Supply Chain Management/Logistics
Careers in supply chain management and logistics continue to grow as our world relies more and more on moving products and goods from one place to another. Having someone who knows how logistics work is highly valuable in this field. Managing global supply chains is even more crucial now that we have experienced shortages during the pandemic. Jobs in the supply chain market are projected to grow by 21% percent in the next decade, placing great importance on the logistics sector. Taking an Online Freight Broker Training program can help you get established or advance in this booming field.
4: Marketing
The more time people spend online, the more companies will target and advertise to their online audiences. Having effective marketing campaigns will be very important to companies looking to expand their network and gain attention. While market research and market specialization are growing slightly slower than other career fields, there is still a projected growth rate of 13% which translates to thousands of new job opportunities over the next decade. We offer a Digital Marketing Bootcamp in partnership with ThriveDX that will show you everything from Marketing Fundamentals, Web Development, and SEO.
5: Human Resources
As companies continue to embrace remote and hybrid work schedules, there's an increased demand for HR professionals who know how to build a positive and productive workplace culture that extends beyond the physical office space. These companies are seeking out HR managers who know how to manage and effectively communicate with employees who are working remotely. As a result, job opportunities in human resources are projected to grow.  
At Global Campus, we offer several online certificates to fulfill this need, including certificates in human resources, management and leadership, and project management.