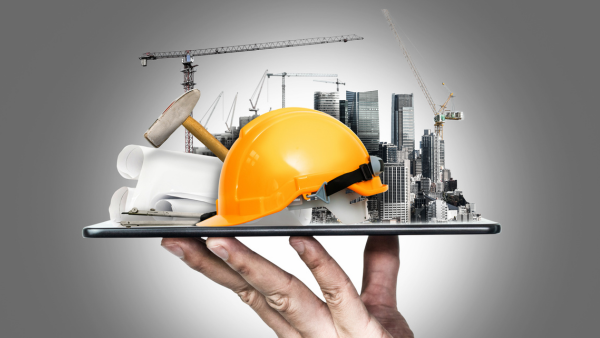 According to the Bureau of Labor Statistics, graduates holding a bachelor's in Civil Engineering are in a good position to launch a successful career. Civil engineering graduates are generally in demand for high-paying careers in a variety of industries and job sectors.
There have been nearly 318,300 jobs posted over the last 12 months seeking qualified degree-holders with the same skills you learn in an undergraduate civil engineering program, and those numbers are expected to grow by nearly 7% over the next decade. Also over the next 10 years, an expected 22,100 jobs in the field are estimated to open up, according to the U.S. News and World Report, and civil engineering is ranked as the fourth best engineering job. 
The median salary for Civil Engineering bachelor's degree graduates is over $89,000 per year, with the highest 10% earning over $133,300.
With the industry gaining an increase in demand, now is a good time to enroll in the SDSU Global Campus Bachelor of Science in Civil Engineering Degree Completion Program. The program includes the same faculty and rigorous coursework as its' on-campus counterparts, so you know you are earning a high-quality SDSU education. It also includes a nine-day in-person portion, where students will get hands-on experience in the field on a site visit to San Diego.
San Diego State University is ranked as one of the top best engineering schools in the state of California according to the U.S. News and World Report. One of our online instructors, Dr. Natalie Mladenov, was named an SDSU Presidential Research Fellow for 2023. Dr. Mladenov teaches courses in our online civil engineering degree completion program and continues to contribute to its growing success. 
Additionally, the coursework is accredited by the Engineering Accreditation Commission of ABET, an industry-leading accreditation body, which is valuable when you apply to get a professional engineer license.
Top Civil Engineering Industries
Civil Engineering is at the crossroads of construction, engineering, and public safety, and has many employment opportunities in different areas. If you are looking to enter the field and find a career in civil engineering, consider these 10 job sectors.
1. Construction: Civil engineers play a critical role in the construction industry. They are responsible for designing, building, and managing the infrastructure projects such as roads, bridges, buildings, airports, and water treatment plants
2. Transportation: Civil engineers work in the transportation sector to plan, design, and build transportation infrastructure, including highways, airports, railroads, and mass transit systems.
3. Environmental Engineering: With growing environmental concerns, the demand for civil engineers specializing in environmental engineering has increased. These engineers design and build systems that mitigate the impact of human activities on the environment.
4. Water Resource Engineering: Civil engineers in this sector design, build and manage systems that supply and manage water resources, such as dams, reservoirs, water treatment plants, and irrigation systems.
5. Geotechnical Engineering: This is a specialized field of civil engineering that deals with the behavior of soil and rock. Geotechnical engineers design foundations, retaining walls, tunnels, and other underground structures.
6. Structural Engineering: Structural engineers design and analyze the structural elements of buildings, bridges, and other infrastructure projects to ensure their stability and safety.
7. Surveying: Surveying is an essential aspect of civil engineering, and surveyors are responsible for mapping and measuring land and other physical features to ensure accurate project design and construction.
8. Urban Planning: Civil engineers play a critical role in the urban planning process by designing infrastructure that supports the development of cities and towns.
9. Materials Engineering: Materials engineers are responsible for selecting and testing materials used in construction projects, such as concrete, asphalt, and steel.
10. Project Management: Project management is an important aspect of civil engineering, and many civil engineers work in this field. They are responsible for managing and coordinating construction projects, including scheduling, budgeting, and ensuring that the project meets all necessary standards and regulations.
There are many directions you may take your career when you get your degree in civil engineering. In helping you develop proficient leadership, math, organizational, problem-solving, and decision-making skills, our degree-completion program provides the resources necessary to develop the knowledge and expertise you need to help you enter the career of your choosing.