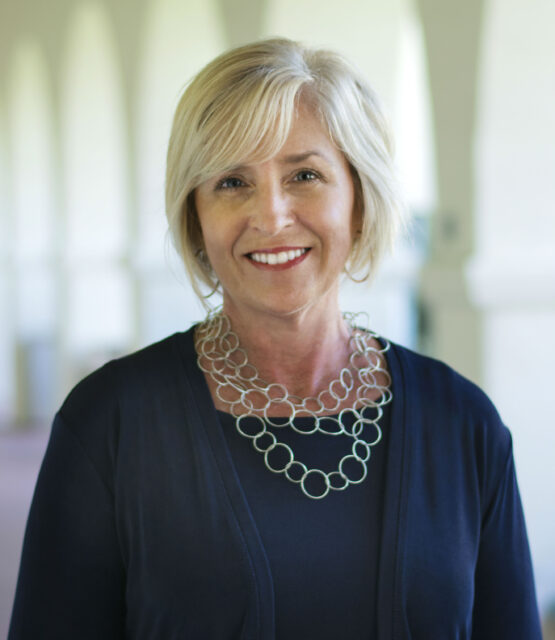 Dr. Heather Canary is a professor and Director of the School of Communication at SDSU. Her research interests include organizational, family, and health communication. Dr. Canary's recent projects include interventions to improve surgical team communication and to improve policy communication and compliance. Her research has been supported by the National Science Foundation and the National Institutes of Health. Dr. Canary utilized her years of healthcare research experience to develop the new online Health Communication Certificate, partnering with Sharp HealthCare to help medical professionals improve their communication skills.
What is your role, and how did you help develop the Health Communication Certificate for SDSU?
I am the Director of the School of Communication. I began thinking of the idea when I first came to SDSU in 2017. I had developed a Health Communication Certificate for academic credit at my previous institution, and the people there really wanted it to be available for non-students. With all of the healthcare organizations in the greater San Diego area, our new Center for Communication, Health, and the Public Good, and our well-established bachelor's degree in Health Communication, SDSU seemed like the perfect context for a professional certificate.
Share details of the partnership with SDSU and Sharp HealthCare.
Our partnership with Sharp HealthCare is a Joint Providership. Sharp HealthCare is licensed with the Accreditation Council for Continuing Medical Education (ACCME) to deliver Continuing Medical Education (CME) to healthcare providers who need ongoing education to maintain their licenses. It is a national accreditation, and Sharp HealthCare currently provides CME to people from all over the country. We collaborated with the leadership and staff of the Sharp CME Department to develop the certificate structure and curriculum to meet the rigorous ACCME standards for Continuing Medical Education. It is a wonderful model of public-private partnership that enables SDSU to serve a broader community of health professionals.
How important is communication in the health and medical field? 
Communication is critically important in healthcare. Many years ago, the Joint Commission determined that poor communication was a leading factor in medical errors. Research has identified several ways that communication can lead to better health outcomes, such as reducing medication errors, reducing hospital readmissions, and increasing patient satisfaction with their provider visits. Some of my hospital-based research has shown that providers, patients, and their families value effective communication in healthcare. The trick is giving providers evidence-based, timely training in communication that they can use in practice. This certificate does that.
What are some examples of improved interactions between patients and healthcare providers, and how will this program help address those skill gaps?
One basic communication skill is knowing how to ask questions that foster discussion. Both patients and providers generally have not been trained on how to ask questions to meet their informational goals. Patients can be intimidated to ask questions from providers. Providers often ask closed-ended questions, which lead to "yes/no" answers rather than descriptive, information-rich answers. Even the classic "Do you have any questions?" question is a non-starter for many patients who are managing their own identities as knowledgeable people.
What are some key skills and learning outcomes students will be able to use in their day-to-day jobs?
After taking the Certificate courses, health care providers should be able to:
Utilize narratives as a tool for receiving and conveying health information.

Communicate with patients from diverse backgrounds.

Apply evidence-based best practices for increasing health literacy among patients.

Demonstrate positive communication strategies in clinical settings.

Motivate patient compliance through communication.

Influence patient satisfaction.

Implement effective team-based communication strategies.

Manage conflict in work teams.

Promote group cohesion and consensus decision-making strategies.
Learn more about the online Certificate in Health Communication offered through SDSU Global Campus.