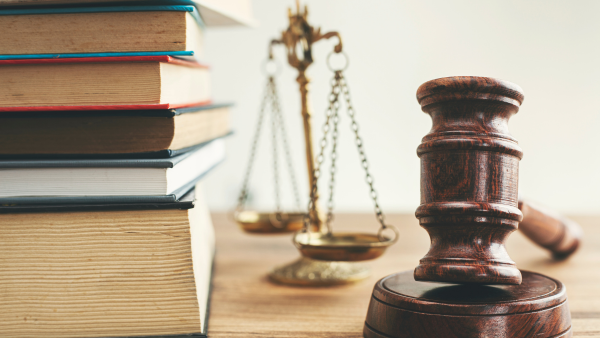 Nothing is sweeter than benefitting your community, seeing that justice is served, and saving the day. By earning a degree in criminal justice, you can help by protecting others and upholding the fair and equitable administration of justice. 
With more than 800,000 Americans holding careers in law enforcement, earning a degree in criminal justice is a great way to advance your career. Not only can this career be personally rewarding, but it also gives you the ability to positively impact your community and make a difference in someone's livelihood.
Additionally, the landscape of criminal justice work has changed for the better. In the past couple of years, there has been an increased focus on rehabilitation, technology, mental health, restorative justice, and racial equity. As a result, criminal justice professionals are beginning to flush away outdated policies and practices.   
Why SDSU Global Campus? 
At SDSU Global Campus, you can finish your  Bachelor of Science in Criminal Justice in as little as 15 months and learn from seasoned professionals in an online, asynchronous format. The courses in the program cover relevant topics such as crime, law, justice, social control, urban issues, administrative behavior, and more. 
Our degree completion program consists of:
18 core course units

12 criminal justice elective units

6 public administration units 
You will also have the opportunity to earn a minor in public administration at the same time by taking an additional 12 public administration units.
With its flexible modality, the program is designed to meet the needs of all kinds of students. Whether you are a full-time professional looking to upskill yourself or a transfer student seeking a new career path, you can earn an SDSU degree on your own schedule. 
Top 10 Job Titles  
Criminal justice professionals function in an array of different roles. According to online career center Indeed, these are the top 10 job titles for criminal justice graduates and aspiring professionals within the field.  
Paralegal:

As a paralegal, your primary duty is to work in a law office and prepare clients for trial. You will also help prepare affidavits, contracts, wills, court transcripts, and other legal documents. The average annual salary is $43,509.   

Crime Scene Technician:

Crime scene technicians work alongside forensic technicians and investigators to solve crimes. You will be responsible for gathering and documenting physical evidence at crime scenes and transferring them to a laboratory for analysis. The average annual salary is $55,148. 

Private Investigator:

Private investigators play a vital role in solving crimes. If you pursue a career in this area, you will gather evidence by conducting interviews, investigating crimes, and performing surveillance. You will use collected evidence for private clients, court cases, and other legal proceedings. The average annual salary is $56,743. 

Criminal Investigator:

As a criminal investigator, you are responsible for investigating crimes, conducting interviews, analyzing evidence, delivering search warrants, and making arrests. You may also testify in court as well if deemed necessary. The average annual salary is $57,690. 

Forensic Specialist:

Forensic specialists work alongside forensic scientists to collect and analyze physical evidence from crime scenes. If you pursue a career as a forensic specialist, you will be responsible for finding case-solving clues in bodily and biological fluids via scientific and instrumental methods. The average annual salary is $58,034. 

Staff Attorney:

As a staff attorney, you will function like an attorney for a single organization. Your daily tasks may vary depending on the organization you work for, but will likely include conducting legal research and analysis, attending legislative committee hearings, drafting contracts, and advising executives on legal procedures. The average annual salary is $69,774. 

Law Clerk:

The duties of each law clerk can vary based on the judge they are employed by. However, you will likely be responsible for preparing bench statements, verifying citations, drafting and reviewing orders and opinions, and assisting your judge during court proceedings. The average annual salary is $73,559. 

Resource Conservation Officer:

Resource officers typically work for the Department of Natural Resources or a similar government agency. Your primary duty is to monitor and preserve natural resources and public safety. You will do so by enforcing environmental regulations, investigating violations, maintaining environmental records, helping injured wildlife, and filing reports when necessary. The average annual salary is $75,261. 

Judge:

If elected to be a judge, you must preside over court trials and legal proceedings. You will pass rulings, establish final orders in legal disputes, and function as a mitigator between the defendant and the plaintiff. The average annual salary is $77,521. 

Forensic Accountant:

As a forensic accountant, your primary responsibility is investigating financial crimes, like money laundering and embezzlement. You will frequently be asked to provide expert testimonies and may work on civil disputes as well. The average annual salary is $80,520. 
Earning a degree in criminal justice can provide opportunities in various careers and roles across a wide range of industries, such as law enforcement, legal practices, and environmental conservation. Finish your bachelor's degree to learn how you can make a difference in your community and come one step closer to becoming a criminal justice professional.