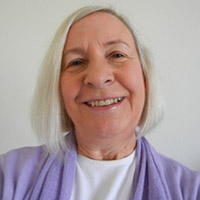 Joyce Williams has worked in the field of regulatory affairs for over 30 years and for the last several years she has been the principal consultant at ProFocus Regulatory Solutions. She teaches two online courses – Introduction to Food and Drug Law and Investigational and Marketing Applications for Drugs, Biologics, and Medical Devices in the Regulatory Affairs program at SDSU.
Why did the program switch to being online?
When the program was originally created in 1999, all courses were in a campus classroom during the evenings since students who entered the program were mainly working professionals. Since this was one of the first programs in regulatory affairs in the U.S., SDSU decided to switch to an online option, so it would allow people outside of the San Diego area to sign up as students.
Why was the online aspect a good option?
The online program allows much more flexibility for students. It allows more flexibility for the instructors too. We don't all have to be in San Diego necessarily. And after work at five o'clock trying to get to campus on time for class is a hassle. Students now can work on their assignments whenever they want. Each week starts on a Monday so that they have a full week to do the readings, work on the assignments, and hand them in. It works really well and I have had students from all over the U.S., Canada, Japan, and Europe.
How do you communicate with students?
We have discussion boards, and the lectures are all online recorded with PowerPoint. I exchange a lot of emails with students, and I am basically online with the students all day long and during the week to help them with their assignments.
What are some of the assignments like?
In one class that I teach, we role play a real situation – meaning we pretend that we are all working for a company. For example, we use a student paper responding to a warning letter from the FDA. I then divide the students into different departments like regulatory, quality, marketing, finance, or whatever is appropriate. They have a week between the 4-5 students in each departmental group to complete a strategy on the issues, how they might respond from their group's perspective, and then we all get together on a one-hour phone call to discuss the issues. I run the call like a company meeting. I am the president and I ask what we are going to do about the situation. The students love it because that's one of the things that you usually don't have in online classes. You don't get a chance to talk to each other. So usually at the end of class when we do evaluations that assignment is one that the students say that they enjoyed the most.