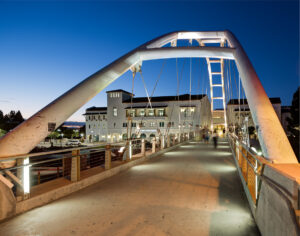 SDSU Global Campus will again be offering Winter Session over the four-week break between the fall 2021 and spring 2022 semesters. Winter Session is a great opportunity for current SDSU students to use their winter break to learn online and earn up to three college credits towards graduation. It's also open to students attending other colleges, high school graduates, and working professionals who want to explore new topics in a rigorous academic setting.
This year, Winter Session will feature about 40 General Education lower-division Foundation courses, General Education upper-division courses, and courses critical for the major and/or to achieve upper-division standing. Course will be offered in 26 different areas of study, ranging from Accounting to Sociology. It also includes 10 new courses which have never been offered during the Winter Session.
All Winter Session courses are conducted online and administered by SDSU Global Campus in partnership with the academic colleges, Academic Affairs, and Enrollment Services. Winter Session fees are $282 per unit.
Winter Session 2022 Key Dates
Registration Deadline: December 14, 2021
Course Dates: December 16, 2021 – January 13, 2022
Drop Deadline: December 17, 2021
Faculty Information
While the window to develop new courses for this year's Winter Session has passed, now's the time to consider leading a course for Winter Session 2023. Take a look at our Winter Session Course Approval Form and Winter Session FAQs for faculty for more information.