Glenn Charlie Cole is now the proud owner of Blue Cat Brewing Company in Rock Island, Illinois, after completing the Business of Craft Beer Program at SDSU Global Campus. The brewery originally opened in 1994 and was recently purchased by Cole from the original owners. Prior to owning his own brewery, he was a professional brewer for half a decade working with five different breweries.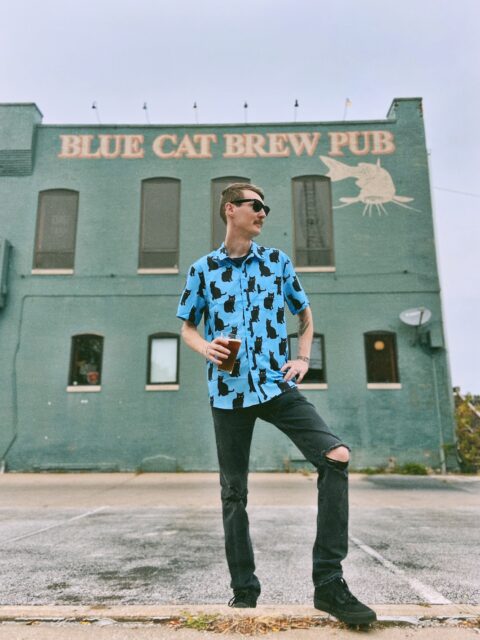 "It started as a hobby, then I realized I wanted to make it into a career," Cole said. 
Once he realized craft beer was a passion, he began his journey that led him to owning his own brewery.
A big step in that journey was learning about the business aspects of running a brewery through SDSU Global Campus. The SDSU Global Campus Craft Beer program was actually the third craft beer university program Glenn has taken, but by far the most helpful. 
"This program offers fifteen different courses, compared to some universities that only have a handful," Cole said. "The array of classes was one of the best parts about this SDSU program."
He also described how having more classes to choose from gives students the ability to tailor to their own interest. 
Through the program, Cole learned "all he needed to know" in order to successfully run his own brewery. Some key aspects he learned in this program include keeping and serving, hospitality, and profit and loss. 
"I gained marketing and business management understanding, that taught me all I needed to know," he said. 
Cole highly recommends the program to those striving to be involved in the management of a brewery. 
"This program is a good fit for people interested in the business side of brewing, whether that be running their own brewery or for people who already work in the brewing industry and want to work their way up," Cole said. 
He also noted this program is great for those with prior brewing experience who are eager to expand their knowledge and horizons regarding the craft beer industry.  
Cole is a prime example of how efficient and accessible this program is, no matter where in the country you are. Even from coast to coast, this program educates and inspires students to go further in their craft beer interests. 
Cole is looking forward to brewing his own modern beers while also brewing some classics from the original Blue Cat Brewing Company. 
Begin Your Craft Beer Education With SDSU Global Campus 
To learn more about the Professional Certificate in the Business of Craft Beer, please visit our website at neverstoplearning.net/craftbeer.
Keep up to date with Blue Cat Brewing Company by visiting their Facebook or website.