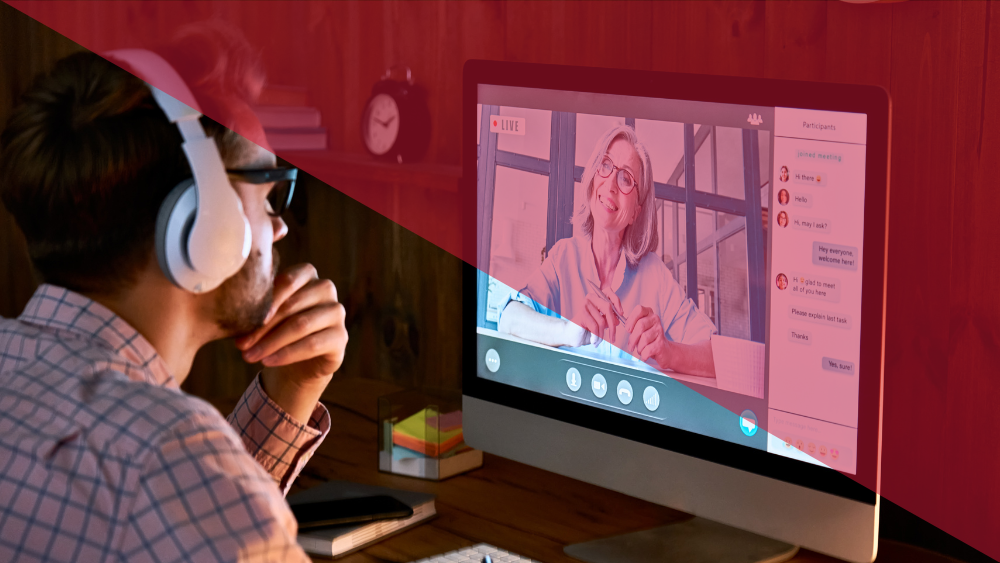 According to the Bureau of Labor Statistics, jobs for software developers are projected to grow by more than 22% over the next decade. To help prepare students for careers in this fast-growing field, SDSU Global Campus has partnered with the College of Engineering to create a pair of innovative computer engineering programs designed exclusively for working professionals.
Bachelor of Science in Computer Engineering
Our latest degree completion program offered at SDSU Global Campus, the new B.S. in Computer Engineering program can help students finish their bachelor's degree by using existing coursework as prerequisites for SDSU's upper-division courses. The program features five semesters of online courses along with two on-campus labs held at SDSU's state-of-the-art facilities.
Master of Science in Computer Engineering
The new fully-online M.S. in Computer Engineering program can help students earn their graduate degree without sacrificing their job-related commitments. Through intensive virtual lessons, specialized elective courses, and a research-driven thesis or project, you'll be able to earn a valuable master's degree in just five semesters.
Earn a Degree That's Developed by Experts

We worked closely with faculty, instructors, and academic administrators at SDSU's Department of Electrical and Computer Engineering (located within the College of Engineering) to develop an ABET-accredited computer engineering curriculum designed to move your career forward quickly. 
We talked with the Dean and Department Chair — Eugene Olevsky, Ph.D., and Professor Chris Mi, Ph.D. — about the programs, what you can expect in class, and how earning your degree from San Diego State University can set you up for success.
What type of student would benefit from these online/hybrid-style programs?
The program will benefit students working full-time, part-time, caring for a family, or who need frequent travel for work. The flexible online classes enable them to take the course anytime, anywhere, and at their pace. The short period of time that B.S. students need to visit/stay on campus will help them gain hands-on skills, Students who have completed two years of community college received an associate degree, have terminated their college earlier for some reason, or are currently enrolled in a different program but have shifted their interests to computer engineering can join the online/hybrid B.S. degree program. While working, the professionals who already received a degree in computer or electrical engineering can pursue the online M.S. program in computer engineering. 
How do these programs help students grow/advance their careers in computer engineering?
The program offers state-of-the-art courses in computer engineering, including both hardware and software, algorithms, and applications. Students learn fundamentals and hands-on skills in computer engineering. Students can take the degree program at their pace based on their work and life situations. Graduates will be able to find new jobs or get promoted at work upon completion of the degree program. 
What are the benefits of earning a bachelor's/master's in computer engineering in an online setting?
The online program offers students the opportunity to earn a B.S./M.S. degree in computer engineering which they otherwise may not be able to earn due to constraints of work, family, or travel. Graduates of the computer engineering program will be able to take on a highly paid job or be promoted at work upon completion of the degree program with both theoretical and hands-on skills. 
Which fields/types of jobs can these programs help students succeed in?
There are many job opportunities in the field of computer engineering, such as the internet of things, computer networks, cybersecurity, VLSI, FPGA, programming, big data, machine learning, artificial intelligence (AI), etc. 
Do you have any career advice for students who are about to graduate from these programs?
Juniors and seniors as well as the second-year M.S. students of this program shall start looking for internships to match their interests. There are five elective courses in the B.S. program and four elective courses for the M.S. program. Students will take courses that can prepare them in a specialization field or take different classes to see which specialization they are more interested in. Networking with peers and alumni will also help expand job opportunities.
Move Your Career in Computer Engineering Forward
Led by academic administrators like Dr. Olevsky and Dr. Mi, our B.S. in Computer Engineering and M.S. in Computer Engineering programs are designed to help working professionals move their careers forward without putting their lives on hold.
Both programs are set to open applications for the fall 2023 term. Visit our website to learn more!