Transitioning back to college after taking some time off can be rewarding, but also challenging, and maybe even a bit scary. While there can be a lot of optimism and excitement about resuming your college education, feelings of self-doubt can be strong. 
To help reduce some of the stress that may come with going back to school and assist you with successfully transitioning back into college classes, here is a checklist that can help keep you organized and prepared for your return to college. 
1: Organize and Assess Your Finances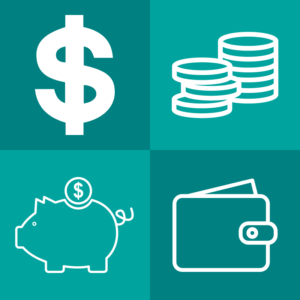 It is important to have your finances organized and evaluated to help ensure your tuition and other college costs will be paid for. Be sure to check the cost of your classes since it varies in each program. Also, make sure you include the cost of books, transportation, and any other academic materials in your budget. Creating a structure or budget can help keep things realistic and give you a good idea of what is in and outside of your range. Knowing what you're spending your money on can make it easier to cut some things out that you don't truly need. 
Nicole Williams, an SDSU Global Campus Admissions Advisor, has some great advice for returning students. "We understand that applying for financial aid and figuring out how to pay for your education can be one of the most challenging parts of continuing your education," Williams said. "At SDSU Global Campus, we are here to help walk you through the financial aid and scholarship process while answering all your questions along the way. Being prepared is the first step to a much bigger accomplishment, earning your degree!"
Also, look into Financial Aid Services. You can submit a Free Application for Federal Student Aid (or FASFA) to determine your financial aid eligibility. Some students may qualify for loans, grants, or scholarships. Check into Financial Aid to learn more and start planning for your academic future. 
2: Check Program Admission Requirements 
Depending on what program or degree you are looking to complete, there may be prerequisites, which are classes or tests that you need to satisfy before joining the program. Check into your specific program to see what the admission requirements are. We also have program advisors who can lead you on the right track. 
Be sure to keep track of previous classes that may count as class credit. Hold on to any transcripts from previous courses and colleges as these will help you prove what you have previously taken. 
3: Work Out Your Schedule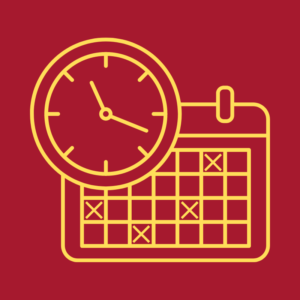 Creating a schedule can make time easier to manage. Organize a calendar that includes time for work, school, and personal life. If you have a job and are also planning to take classes, it is important to set aside time to study and complete assignments. Many students who are returning to school while also working a job find time in the evenings or on weekends to complete their college studies,
If you have a family or household to take care of, discuss things with your family members to figure out if any alterations and adjustments need to be made in the family schedule, such as getting a babysitter. 
Also account for how long it will take you to complete your classes or degree. Understanding that going back to school could require a couple years of commitment is important to consider when scheduling and planning.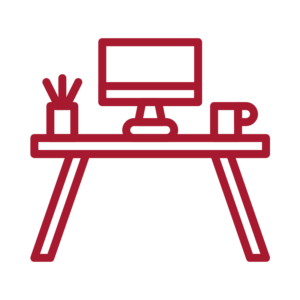 4: Update Your Technology and Work Space 
If you're going to be taking classes online, it is important that you have technology that is dependable and up to date, along with reliable internet access. It would be best to have a device that has a front-facing camera for class meetings and discussions. 
Having a comfortable work and study space is also important when it comes to working and learning remotely. Wherever you decide to study, make sure it is an environment that enhances your focus. 
5: Access Available Resources and Services 
Don't be afraid to reach out for help from the multiple resources your school offers. New experiences are to be expected but don't be apprehensive to seek assistance. Returning to college can bring up nervousness, but these resources are there to combat these nerves. Check into tutoring, career services, IT support, etc. These services exist to help students with questions. 
Returning to college also includes navigating new online systems, such as Canvas or SDSU WebPortal. There are also services that can help you get accustomed to these sites. 
Knowing where help is available will make you more likely to use that support system. Even asking your professors for help can make a positive difference in your learning experience. 
About SDSU Global Campus
SDSU Global Campus is the primary San Diego State University entity responsible for expanding access to SDSU's programs to learners around the world. Our mission is to be a world leader in delivering innovative educational experiences to all learners, expanding opportunity and transforming lives. Our programs and technologies are ever-evolving to meet ever-changing needs; our high level of service and support is a constant.