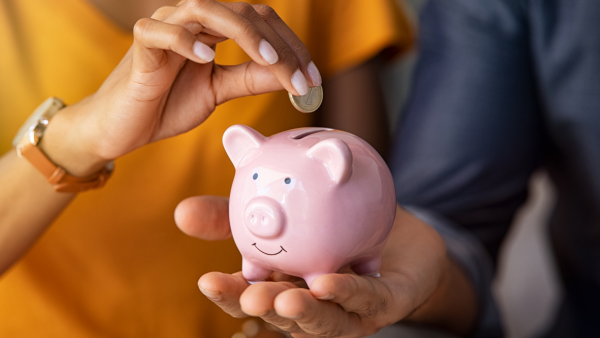 Becoming a master at saving money is one of the most crucial qualities to have when you are a student. Ultimately, every penny counts when you earn your education when textbook fees, course supplies, transportation, food, tuition, and living expenses add up quickly.
If you are worried about how to afford your education, know that there are websites and discounts available to you as a student that can help you avoid unnecessary price tags. Knowing where to go to save money, get discounts, and find the cheapest materials is key to making your academic experience as affordable as possible.
"It's important to practice good saving strategies as a student especially because it's harder to make an income when most of your time is dedicated to pursuing your education," said Joshua Brown, SDSU Computer Science Major. "By learning where to save, students will be more prepared to budget as working adults."
Earning an education is not only an investment of your money but your time. In your search to save, avoid wasting these two assets and learn where to look at in the money-saving websites we provide.
5 Sites to Save Students Money
Being mindful of how you spend your money may not always be easy, but being a student is an asset to you in the retail realm. Stores, programs, software, and more have options available to help you afford the things that you need. Our five helpful resources listed below will help you find reasonably priced options for all things essential to student life and learning.
Book Scouter
Book Scouter is a straightforward platform that grants you easy access to sell and buy your class textbooks. It comes in handy especially when you are looking to sell your textbooks. Finding them at a good price is the first step, but when you are finished with them, Book Scouter helps you find a place to sell your textbooks so you can make that money back.
If you are in search of your course materials, Book Scouter can do the work for you. They compare textbook prices from more than 25 bookstores so that you can be sure you find the best price. 
Amazon Prime Student
With Amazon Prime Student , you pay $7.49 a month to get an array of benefits and deals. These include Prime Delivery, free access to Grubhub +, Prime Video, Amazon Music, Prime Gaming, online textbook rental, and Amazon student deals.
Prime Student costs half the price of what it normally costs to have a prime account, and there are student-exclusive offers available to you. For example, you can receive 10% off flights with Student Universe, which already gives students unique deals for cheap airfare. 
Amazon Prime Video could come in handy by supplying you with the exact materials you may need when your professors assign you movies or documentaries to watch. You also have access to music and gaming with Prime Student, and these may be put to use to either help you study or take a break in between your assignments.
You can save 90% on used textbooks, 49% on new textbooks, and 60% on digital textbooks, and have them delivered to you with free two-day shipping. 
Amazon tailors these benefits to the needs of students so that you can get the things you need quickly for the lowest price.
Fastweb
Fastweb stands for financial aid search through the web according to their website, and they help with exactly that. Fastweb saves you money by finding the scholarships that are fitting for you. 
Once you create an account, you can update your personal information at any time, like your extracurricular activities and places of employment so that Fastweb may find more opportunities for you to save money and narrow down specific scholarships that you may qualify for.
Student Universe
Student Universe is essential to finding your flights at the most discounted prices. They have negotiated with over 200 airlines to ensure that they can provide exclusive discounts when students may be looking to fly. 
Student Universe also has a partnership with Amazon Prime Student, where students can save an additional 10% on flights through Student Universe when they activate their Amazon Prime Student account. 
Becoming a member is at no cost to you, it is free to join and you receive additional promo codes on top of discounted airfare. Most of their deals apply to all ages, so if you are a student, this money-saving site can help you travel for less. 
Chegg
Chegg is a well-known homework solver, however, it also becomes useful when you need to save money on textbooks, ebooks, and digital access codes. Chegg offers up to 90% off the price of textbooks included with a 21-day risk-free return policy. They have a library of 750,000 low-cost books available for you to rent or purchase so you can find exactly what you need for a fraction of the price of what you may pay elsewhere. 
In addition, buying a membership with Chegg for $15.95/mo gives you extra benefits being study materials, homework solvers, and a free dash pass to get free food delivery. Not only is it a money-saving website, but it can help you learn your course materials more efficiently and is an overall resource and tool for you to have as a student. 
Know Where You Can Save
Being a student doesn't always have to break your bank account, you just need to be sure to use every resource that is accessible to you. For example, software that your university provides you such as Adobe Creative Cloud, Microsoft Office 365, and Google Suite, can save you money if you pay for subscriptions. 
You will discover that many stores and programs make specific and exclusive offers to college students, so don't overpay for things that you shouldn't have to. Always remember to use your time as a student to your advantage anywhere that you can.