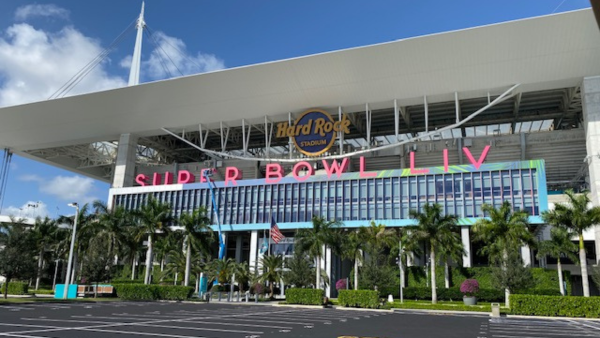 In his nearly 40 years spent working his way up the ranks of the Southern California music and entertainment industry, Jay Sheehan has pretty much seen and done it all. 
From putting on giant parties for the Super Bowl and World Series to doing production for the Rolling Stones, Jason Mraz, Sting, and other big stars, Sheehan has had a hand in putting on some of the biggest events our region has ever seen.
Students considering a career in entertainment management and others who are looking to build out their experience in the field of event planning can learn from Sheehan's decades of experience by taking the Certificate in Entertainment Management program through the SDSU School of Theatre, Television, and Film. He's been on the faculty at SDSU for 23 years.
The basic certificate in Entertainment Management provides students with specialized knowledge and skills in the area of backstage management of people, equipment, and technology in the performing arts.
Students study and gain experience in special event management, stage management, production management, and live concert operations.
Since 2008, the program also has been offered on a space-available basis to SDSU Global Campus international students as part of the Semester at SDSU and Open University programs.
With plenty of guest speakers, field trips, and hands-on training, Sheehan aims to show his students what it's really like working in the entertainment management business, which may not match the glamorous impression many people have of the job.
"It's an opportunity to network and see what it really takes to work in this industry," Sheehan said. "I try to provide in-class guests from all areas of the event industry that students can network with and start to establish relationships in the industry. It's a look at the reality of this business, it's not at all easy. It's hard work."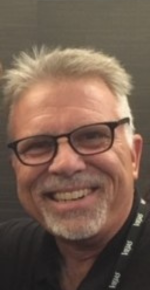 Over the years, Sheehan – a native of Los Angeles who attended SDSU in the mid-1980s – has taught many Global Campus students who attend Bocconi University in Milan, Italy while the students were on campus as part of the international program. So, it's fair to say the industry knowledge and tips he's compiled over the years and shared with his students have now reached around the world.
No application is needed for SDSU Global Campus students since the classes are offered on a space-available basis. Those interested in taking the classes and earning their certificate in entertainment management should contact Sheehan at jsheehan@sdsu.edu before classes start each semester to see if there is space.
 "Courses in this program are popular among international students," said Miffy Yuan, program director for the Semester at SDSU program. "Jay's connections and expertise in the industry allow him to incorporate the most up-to-date content into his course materials and teaching."
The certificate program is offered every fall and spring semester and requires completion of 12 units from the following three-unit courses:
THEA 335 Stage Management Theory 

THEA 336 Stage Management Practicum

THEA 476 Event Management in the Entertainment Industry
THEA 537 Production & Event Management in Arts
Recently, Sheehan's class got a backstage visit to the Cal Coast Credit Union Amphitheater when rocker Sting performed. He has a connection with many of the production crew who do staging, lights, and other tasks for the venue, so his students got to see for themselves what it takes to put on a touring rock concert, plus free tickets to the concert.
"You learn by doing, not just from textbooks," Sheehan said.