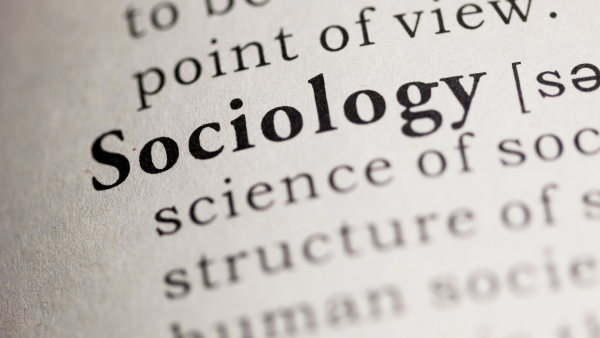 Are you looking for a way to broaden your undergraduate degree and amplify your expertise? Now, you can do so and more out of your education with a minor in Sociology, which is open to new and continuing students.
A minor in Sociology earned online from SDSU Global Campus can help you stand out and jobs in the field are predicted to grow 5% in the next decade, according to the Bureau of Labor Statistics. Having an education in Sociology could just be the extra boost you need to get an edge on your competitors in your job market.  
What is Sociology?
As a study, Sociology primarily focuses on human behavior and social interactions. It investigates groups, organizations, societies, and the dynamics within these structures. 
Specifically, our program provides a broader perspective of social inequities, the balance of individuals and society, and other aspects of our modern world. 
Our Online Program
Our minor in Sociology provides a unique perspective on human behavior and social interactions, which can enhance your understanding of various disciplines depending on your area of study. 
"The newly launched Sociology minor allows our new and continuing degree completion students to supplement their major coursework with valuable social and behavioral science curriculum," said Casey Rothenberger, New Program Development Executive Director. "These initial courses are selected based both on how they complement our existing degree programs and the trending and emerging topics they cover. We've heard from many of our students asking if we offer any minors so hopefully this is the start of a growing selection of minors that will be open to all of our undergraduate students."
It consists of 18 units of study and it is open to students who meet the eligibility criteria in the following programs: 
Economics

Child Development

Civil Engineering

Public Health

Communication

Business Administration

Criminal Justice
If you decide to pursue this minor, here are some of the required and elective courses you can choose from. 
Required courses:
Introductory Sociology: The Study of Society

Introduction to Social Problems

Elementary Social Statistics

Social Research Methods. 
Elective courses:
Contemporary Social Theory

Wealth, Status, and Power

the American Labor Movement
Consider declaring a minor in Sociology with us today and email successadvising.global@sdsu.edu to determine your eligibility.
What is a Minor?
A minor is an additional credential that you can pursue while you earn your degree. Adding on a minor can sharpen your skillset and make you a stronger asset to employers. It diversifies your expertise and enriches your education while you are enrolled. 
When you declare a minor, you simultaneously become educated in multiple areas of study without having to pursue the same coursework a major requires. 
Benefits of declaring a minor include:
Fewer classes

Attractive to employers

Depth to your major

Broadens career opportunities
With a minor, you can become less limited by the major you choose and expand your learning experience. So, if you are looking for more mobility in your career this could be the right option for you.
Why Add a Minor in Sociology?
You might want to consider adding a minor in Sociology to open yourself to new career opportunities. Sociology pairs well with a wide range of fields like business, criminal justice, economics, education, public health, and more. If you feel stuck in your area of study this minor may help you to improve your job prospects.
Similarly, a minor in Sociology can also demonstrate to employers that you have a diverse skill set. It can equip you with tangible skills like data analysis, research, problem-solving, and critical thinking. It may also provide you with intangible skills that can become a personal and professional asset to you in the working world. 
Being knowledgeable in Sociology can give you a leg-up in entering your field of choice. It's disciplines allow you to better understand the inner workings of the world and how you fit in it. This enables you to expand your perception of the workforce to advance in your career.