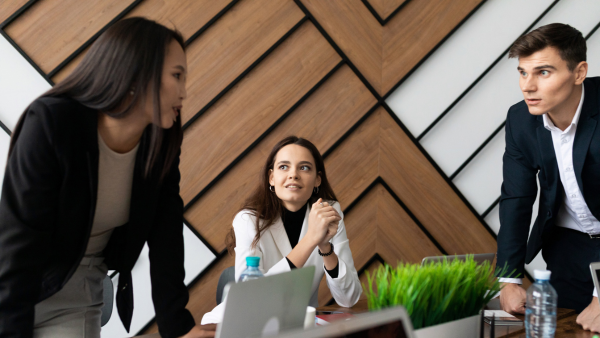 Whenever new products in the biotech, pharmaceutical, and related industries are released, regulatory affairs professionals are tasked with verifying they are safe for public consumption. In other words, regulatory affairs professionals help ensure that the products and chemicals we interact with daily are safe to use or consume. 
What is Regulatory Affairs? 
When you work in regulatory affairs, you are helping to ensure that new products follow all applicable guidelines and regulations, are manufactured legally and ethically, and are safe for public use. With safety as a top priority for most biotech firms, pharmaceutical corporations, and similar companies, regulatory affairs positions are available in many industries. Some of the most popular job sectors that regulatory affairs professionals work in are: 
Manufacturing

Professional, Scientific, and Technical Services

Finance and Insurance

Healthcare and Social Assistance
Get an Advanced Certificate in Regulatory Affairs 
Earning an Advanced Certificate can be a worthwhile investment if you wish to enter the field of regulatory affairs or already work in an industry that complies with federal regulations. You will enroll in courses like Pharmaceutical, Biotechnology, and Medical Device Industries, Food and Drug Law, Current Good Manufacturing Practices, and Ethics for Life Science Professionals. Like many of our other certificate programs, the advanced certificate is taught online and can be completed in five months. 
Earn a Master's in Regulatory Affairs 
If you are seeking senior or executive positions in the field, you might benefit from earning a Master of Science in Regulatory Affairs. You will be required to take 31 units of core classes and an additional six units of electives, all taught by industry experts. You will enroll in courses like Medical & Scientific Writing for Life Science Professionals, Leadership for Change and Continuous Improvement, International Regulatory Affairs, and many more. Like the corresponding advanced certificate in regulatory affairs, this can be completed asynchronously on your own schedule, entirely online, and finished in a year and a half. 
Why Regulatory Affairs?
According to Recruiter.com, an online platform dedicated to talent acquisition, there has been an average growth rate of 6% since 2004 in regulatory affairs. Furthermore, experts predict that there will be roughly 25,000 jobs available in the industry by 2029. Therefore, joining the field of regulatory affairs is an excellent opportunity to advance your career. According to Indeed, some of the most popular job titles and their average salaries are: 
Regulatory Specialist – $75,437 

Regulatory Project Manager – $77,072 

Compliance Officer – $77,973 

Senior Compliance Officer – $86,225 

Clinical Research Associate – $97,266 

Regulatory Affairs Manager – $109,227 

Director of Quality Assurance – $119,490

Director of Regulatory Affairs – $130,481 
Why SDSU Global Campus? 
At SDSU Global Campus, you can study regulatory affairs and earn an Advanced Certificate or Master of Science in Regulatory Affairs while staying on top of your obligations.
John Harris, a graduate of the Advanced Certificate and Master of Science program in regulatory affairs, said earning his degree from SDSU Global Campus allowed him to balance school work, family time, and other responsibilities.
"Due to the nature of my career and home life, my time is precious to me. The online component lets me work the program around my life versus my life around the program. I don't believe I would have been able to attend school if the classes were not available online," Harris said.
Additionally, the courses are taught by seasoned professionals, meaning you will receive high-quality instruction. According to Saundra McKinley, a graduate of the Master of Science in regulatory affairs, the class sizes are the perfect amount which allowed her to make the most of her education. 
"The small class size and highly focused curriculum were perfect for my career intentions. I thought the instructors were typically excellent, with deep industry knowledge and experience. I thought it was amazing to learn in-depth about areas beyond regulation — such as project planning, scientific writing skills, regulatory history, and ethics," McKinley said.