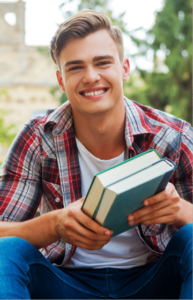 The digital tech industry is in a constant state of growth. With new technologies and tools emerging faster than ever before, we are committed to preparing our alumni for the abundance of opportunities that await them in this space. 
That's why we offer our alumni 20% off the following SDSU Global Campus Digital Skills Bootcamps powered by ThriveDX: 
Whether you're looking to pursue a new career opportunity in the digital tech space or are seeking to advance your current skills, these accelerated training programs are designed to help you achieve your goals. 
Designed by industry experts to match market demands, our robust curriculum prepares learners of all backgrounds and experience levels for fulfilling careers in the fields of cybersecurity, digital marketing, UI/UX design, software development, and data science & analytics.
Learners benefit from a unique support system, including a network of hiring partners, dedicated student success managers, and continuous one-on-one career prep services such as resume writing, LinkedIn profile building, interview coaching, and job placement assistance to help them enter the workforce with confidence. 
Learn more about the SDSU Global Campus Digital Skills Bootcamps and how to redeem your 20% discount by contacting our Admissions team at (619) 839-3030. No experience required!