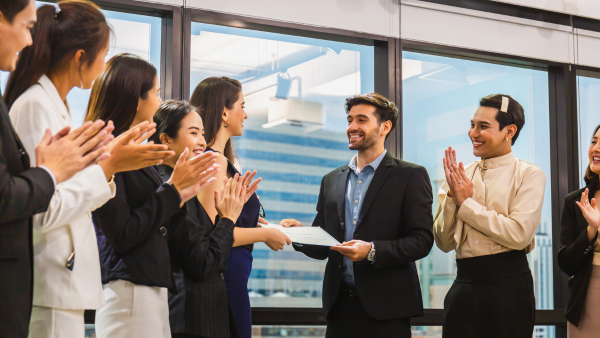 Earning a professional certificate or completing a certification in a particular field can be a valuable investment that can help open doors to new career opportunities. However, as most people use these terms interchangeably, you may be surprised to learn that there is a difference between a certificate and a certification.
What is a Certificate?
A certificate is an achievement you earn when you complete an academic program. Holding a certificate proves that you received a specialized education in your area of study. Earning a certificate looks great on your resume and proves that you have a wide skillset and scope of knowledge. 
You might benefit from earning a professional certificate if you are looking to:
Get an education

Find a new career

Earn a microcridential

Upskill your abilities
One benefit to certificate programs is that they are unlike earning a degree in that they don't require you to take extra classes outside of your desired area of study, and are therefore generally quicker and less expensive to earn. 
Our Global Campus certificate programs are taught by industry experts, so you know you will receive an in-depth and current understanding of the specific topic you are learning about. We offer Advanced (graduate level) Certificates in subjects like Data Science, Public Health, and Regulatory Affairs with Professional Certificates in the Business of Craft Beer, Grant Writing, and Human Resources, and many more to help you advance your career or study an area of interest.
While receiving a certificate does not mean you become "certified" in a subject or field of study, taking certificate classes will often prepare you to go on and earn your certification.
What is a Certification?
A certification proves that you have passed a test to demonstrate that you are qualified in a particular industry or practice. For example, you might earn a certification in cardiopulmonary resuscitation (CPR), as a Certified Nursing Assistant (CNA), of as a car mechanic with an Automotive Service Excellence (ASE) certification.
Certifications are often more universally recognized as they are standardized and administered by national organizations.
Earning a certification means that you have the knowledge and skills in your field of interest which proves that you are up to date, qualified, and trained in the industry's standards.
Mind you, not every field requires certifications, but it is a good thing to have if you are seeking employment in a specific role or if you want increased job mobility. Depending on the industry you hope to join or advance in, becoming certified can help prove to be a major catalyst to increased pay or promotions and can make you more competitive in your field. 
Another benefit to earning a certification to you resume is that many companies and organizations believe in the value that it could help you bring to the company, so they may opt to cover the cost of earning your certification for you. 
Above all, becoming certified allows others to quickly identify your qualifications since it is a standardized achievement.
Knowing the Value
A certificate can be earned through enrolling in an academic program, while a certification can be earned by passing a standardized test. Each is of value to you as an employee to enter the workforce, become more competitive in your field, have job mobility, receive increased pay, and achieve promotions. 
Whichever you choose to pursue one, or even both, it is safe to say that they represent your qualified and enriched knowledge in your industry and can make you stand out.