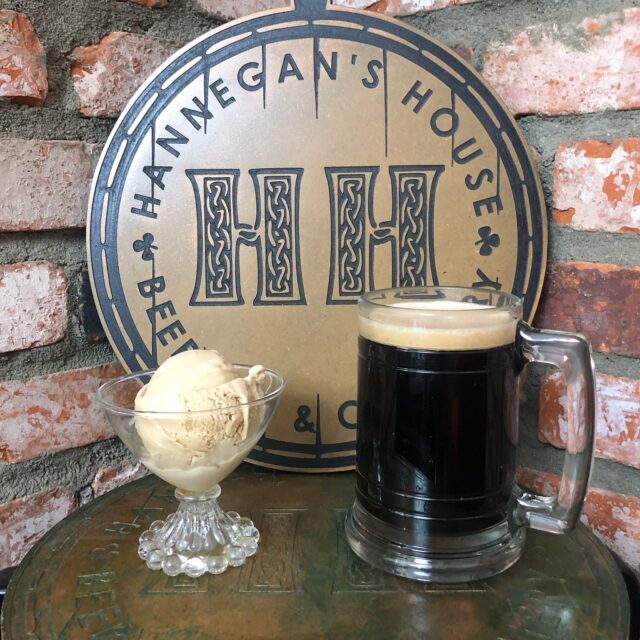 Beer is great. Ice cream is great. But beer and ice cream together under one roof? That's what Andrew Hannegan hopes to accomplish with Hannegan's House Beer Co. & Creamery, a brewery/creamery that he's opening in National City, CA this spring.
Andrew started his journey towards becoming a craft beer business owner by brewing his own beer in his garage at home. After his wife, Maria, saw how much effort he was putting into his home-brewing operation, she gave him a brochure for the Professional Certificate in the Business of Craft Beer program at SDSU Global Campus.
We asked Andrew about his experiences with the SDSU Craft Beer program and how it helped him become one of the newest craft beer business owners in San Diego County.
What made you decide to participate in the Business of Craft Beer program at SDSU?
Being a homebrewer and putting a lot of the time and money setting up my garage into a home brewery, it was suggested by my wife, Maria, to dive deeper into the craft by going back to school and learn more about the business side of it. She gave me the brochure and said enroll, so I did. So, in all fairness, I owe all of this to my wife, and it was one of the best decisions of my life.
During the program, which classes or experiences did you enjoy the most? Which ones did you find the most helpful or insightful?
That's a difficult question to put into words. I enjoyed Beer Styles and Beer and Food Pairing. I learned a great deal from George Thornton and Dr. Bill Sysak. As far as gaining the most knowledge to be able to start a brewery on my own, I give credit to Brewery Start-Up, which gave me great info and put me in a position to seek out more info to fill in the gaps. Draught Systems was probably the most comprehensive class I took, Michael Peacock is a great instructor and truly cares about how you learn and that you learn.
What is the most valuable thing you gained from taking part in the program?
The contacts and friendships gained. This program is unique in that we are all there on our own; nobody is there because they have to be there. We all want to be there. This creates an environment for learning that is fun and insightful. Oh… and drinking beer in class is not a bad thing either!
You're the co-founder and brewmaster of Hannegan's House Beer Co. & Creamery, which will serve beers and ice cream in National City, CA. What inspired you to combine beer and ice cream in one location?
My love for both beer and ice cream are equal, so it just made sense to me.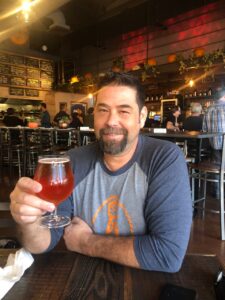 What's your menu curation process like? How do you decide what types of beers and ice creams to serve?
I start with the beer and create an ice cream flavor from there. Some beers make better ice cream than others; it took a lot of trial and error to find which beers make the better flavors to enjoy both the beer flavor and the ice cream as one. 
As one of the first craft beer professionals to open a business in National City, what unique challenges do you face? Does opening a business in National City instead of San Diego present any unique opportunities?
That's not an easy question to answer. But I will say this: there have been many challenges, probably not unique to National City, but to just opening a business in general. I chose National City because, being born and raised in the South Bay, I saw National City as that gap between Chula Vista and Barrio Logan needing to be filled in the craft beer community. Also, the location checked all the boxes off for me: it's industrial, near the water, close to home, and it's near a bike trail.
As the owner of a new business, you've probably had to hire several people. What do you look for in a potential employee?
I look for people who are looking to challenge themselves, be self-sufficient, be problem solvers, and, most of all, I look for people who are honest and not afraid to admit to mistakes and learn from them. People who are fun.
With all the breweries in San Diego and the surrounding areas, what can craft beer professionals do to help their brand stand out?
I think it's finding something unique outside of the beer. Mine is ice cream, but there are so many great breweries with great people and outstanding beer who all seem to stand out in their own way. I'm just happy to be in that mix.
Do you have any advice for an aspiring craft beer professional who's currently where you were 2 or 3 years ago, on the verge of starting a business or beginning a new career in craft beer?
Patience. The one thing that I've learned is patience in the process and how to pivot. Sometimes the original plan needs to be modified to make it work. Get to know the people in charge of the municipality and ask tons of questions.
Even though you're not open for business quite yet, can you fill us in on any specific ice cream flavors or beer styles that you'll be selling?
I'll give you three: a stout made into a mint chocolate stout ice cream, a red ale made into a strawberry chipotle ice cream, and a Hefeweizen made into an orange cream ice cream. That's the shortlist, but each beer will have its own flavor and will rotate.
If you'd like to stay updated on the latest from Hannegan's House Beer Co. & Creamery, follow them on Instagram.