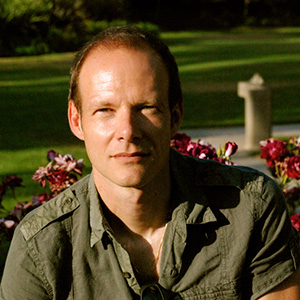 Gaëtan Fraikin is the founder and CEO of Audacity, which specializes in branding strategy and communication for life sciences, midsize and large global companies (focused on four specific segments of life sciences – bio-tools, biotechnology, medical devices and instruments, and medical imaging). He teaches the Defining and Positioning a Brand class in the Marketing and Media Certificate program.
How did you get into branding?
I have a combined MBA in marketing and engineering from a European university. The passion for strategy started from a course that I took given by McKinsey partners in Belgium. The combination of art and science resonated with me. I worked in different companies in the technology sector, led some divisions in the U.S. for European groups, and ultimately worked for KPMG Consulting in branding and marketing strategy. I then decided to start my own agency in branding and marketing strategy.
What brought you to San Diego?
It was a personal decision in 1997. I was living in Belgium at the time where the weather is gloomy and I was always complaining about the weather, so I decided to do something about it.
Why is brand so important?
It is a world of clutter. We are exposed to an average of 3,000 marketing messages a day, and our brain can only process three percent of that. The number of marketing messages is only going to increase because the media tools are going to be more invasive. That amount of information turns into clutter because it's too much to process. Humans developed mechanisms to filter what we pay attention to.
The way our brain does that is based on brands – and it dates back to the early age of humanity 2.5 million years ago. Living in a tribe or belonging to a specific group is a basic way for humans to define who they are, and today's brands build tribes. Look at the Apple brand; that is a major tribe. You are either an Apple or a PC user. If you are a Mac user, you are never going to look at a PC ad because you couldn't care less. That is why brand is important, because consumers make choices based on them. They are putting brands in specific buckets and one bucket is, "I care." And another is "I don't care." That is why branding is critical – you have to be able to be considered top of line and be preferred, and that is the way you generate more revenue and, of course, margins.
Why do students need to take your class?
I think branding is insufficiently taught in marketing. There are a lot of classes around the marketing subject. It ranges from research, strategy, planning, creative, program implementation, and pricing strategies. Branding is undervalued. Most people do not understand the power of branding and what it can generate.
The reason to take the class is to learn the tools of branding. A strong brand, we call it "brand supremacy" completely simplifies all other marketing activities, and helps you sell your product or service at a higher price, which generates higher margins. If you know how to leverage the power of branding and position your brand, all of your other activities will be a lot simpler.
Which activities do you have in the class?
I try to make homework as practical as possible. I have students build a case study. They come up with a brand concept. There is a 17-step process that we go through in the first three classes, and then the last class students present their case study.
What do you want the student to take-away from your class?
It is to understand that branding is not fluff. It's something that can be constructed, that can be built strategically in a way that you generate results. And, anyone can do it – it's not just for creative people. It's something you can learn and implement. Brand makes a major difference for any business.
Can all levels take this class?
Yes, there are no prerequisites. I've had students with minimal marketing backgrounds, or no experience. I've also had students in executive levels of marketing. The class is beneficial and open to everyone.
Is there anything else that you would like to add?
Branding is my passion, and I think that makes a huge difference. It's not about the money. It's about sharing my life's passion. I've seen people walk out of this class with a very different outlook on what their future was going to be, as they redirected their career toward branding.