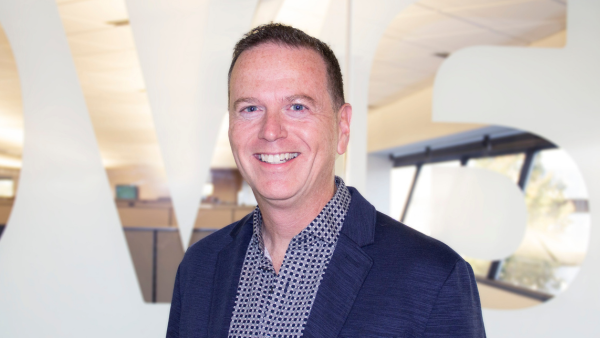 Mark Fisher has been a marketer for more than 25 years and is currently the Sponsorship Manager at ITA Group. 
After receiving a bachelor's degree in communications from UCSD, he spent several years with Ziff Davis Corporation where he created marketing plans for some of the largest high-tech trade shows, meetings, and events in the industry. In his role at Concepts Worldwide, Fisher did meeting and trade show planning, promotions, and event marketing in a variety of industries including pharmaceutical and franchise. 
He was also a marketing manager for the Life Sciences group at Microsoft Corporation. Currently, Fisher is the trade show and sponsorship manager at Unbridled, a meeting planning company. He has had articles published in event magazines and is also an established speaker at shows such as Exhibitor Show, Healthcare Exhibition Association (HCEA), and the Corporate Event Marketing Association (CEMA).
At SDSU Global Campus, he teaches Event Marketing and Promotion, a required class in the Professional Certificate in Meeting and Event Planning program that is offered online every spring and fall.
We asked Mark four questions about his classes and the marketing and event planning industry, and here are his answers.
1: What can students expect to learn in your meeting and event planning class?
"Students will learn how to understand basic event marketing terms, they'll build a template and understanding of how to create an event marketing plan, and they'll get help to determine goals for events and ideas on how to reach them."
2: How does completing your class help prepare students for a career in meeting and event planning?
"Logistics are important, but understanding a complete marketing plan gives a great overall picture of an event. Many planners forget to look at pre-, at, and post-event marketing as they plan events to create an overall cohesive event. Knowing this material will create an advantage in the workplace." 
3: How has meeting and event planning evolved and changed to better meet the needs of today's event sponsors?
"There are many new avenues of getting a sponsor's goal out there via an event. Whether through social media, program apps, technology in general, onsite branding, fun event activations, or networking, there are many new ways to be able to reach the sponsors' goals." 
4: Where do you see the meeting planning industry in 10 years, and what sorts of trends do you predict will become part of an event planner's toolkit in the future?
"As items get more expensive, looking for creative ways to save money or increase sponsorships is very important. Sustainability at meetings – making sure events care about the environment – and Community and Diversity ideas that show the event cares about others and making sure all have the option to succeed also are increasingly important."