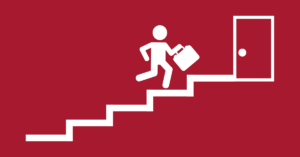 Whether you are a recent SDSU graduate venturing out into the "real world" for the first time or already established in the workforce and looking for a change, SDSU Career Services has a wide range of support offerings available to Global Campus students.
From job-finding resources and self-assessment tools to résumé reviews and more, Global Campus students can receive a host of valuable services and resources, all at no extra charge and included in your student fees.
Antoine Stevens-Phillips, SDSU Career Services Public Affairs and Communications Specialist, shared seven key career services resources that Global Campus students can take advantage of. 
7 Keys to Career Success
1. Take the Strong Interest Inventory Assessment – This assessment is helpful for students who would like support aligning their authentic passions with a major, industry/field, and career path. This assessment is also helpful for current professionals and SDSU alumni who are ready to pivot from their current job, and into a new career journey. 
2. Create an SDSU Handshake account – This platform has more than nine million active student users, 1,200 college and university partners, and 550,000 employers (including all of the Fortune 500 companies) using its network. After creating a Handshake account, students will have access to all of the following resources below:
Career Advisors

– prepared to review your strong interest inventory assessment, and will support you in identifying paid internships, fellowships, and full-time (salaried) positions. 

Online Career Fairs

– network with recruiters from local businesses, and Fortune 500 companies. 

Search for Internships, Part-time and Full-time Jobs

– Handshake has new opportunities available each week for students. 

Scheduling Career Chats with Recruiters

– Handshake offers the opportunity to schedule career chats with recruiters (and other SDSU alumni) to ask questions about job descriptions and responsibilities. This component allows our students to gain additional insight into whether a particular organization's culture is the right fit. 
3. Review the Career Readiness Guide – This comprehensive career handbook provides many tips and strategies for understanding the National Association of College and Employers (NACE) 8 Career Competencies – otherwise known as "core" soft skills – that employers look for when selecting top candidates. This guide is recommended for incoming students, transfer students, and new professionals.  
4. Aztec Mentor Program (AMP) – Get a mentor! Why feel your way through college and into the workforce in the dark? Make life easy, and use the wisdom of an experienced mentor to help you along the way! The SDSU Aztec Mentor Program (AMP) was launched in Fall 2013 with the support of the Aztec Parents Fund. 15,645 matches have been made to date. AMP is a partnership between SDSU Career Services and SDSU Alumni. AMP has several networking events throughout the year, plus mentors are flexible in meeting with students virtually. 
5. Apply for Parker Dewey Micro-Internships – This awesome approach allows for students to get paid to complete individual assignments, projects, and tasks of companies as if they were independent freelancers! While students are preparing themselves for high-quality full-time jobs, why not earn extra money in the process? 
6. SDSU Outcomes Survey – Graduating Seniors! Whether you know your next steps or are still navigating life after SDSU, Career Services is here to support you after graduation. Take our five-minute survey to help SDSU learn about your career path and college experience. Your responses will help Career Services to update its services and programs to better support student success.
7. Career Readiness Certificate Program (CRCP) – This new program is now being offered to students that apply. The CRCP is designed to help students articulate why they are a great FIT within a particular company's work culture, by drawing on their SDSU experiential learning, and from the recommendations of NACE's 8 Career Competencies. More information to come!
Ready to Move Your Career Forward?
To learn more about SDSU Career Services, visit sacd.sdsu.edu/career.