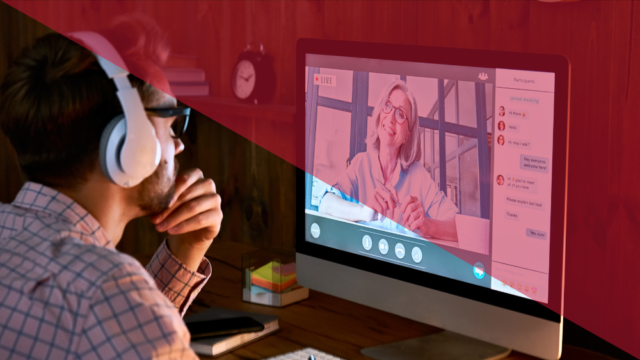 Have you ever wondered how SDSU Global Campus instructors are able to deliver such outstanding classes and curricula for their students?
Well, the answer is that a dedicated team of Instructional Design professionals working mostly behind the scenes to help ensure the classes offered to students in-person, online, or in a hybrid format (both online and in-person) are the very best they can be.
"Instructional Design is the systematic analysis, design, development, and implementation of learning products and experiences," said John Alexander, SDSU Global Campus Senior Instructional Designer.
The work of the Instructional Design team begins early in the process of offering a course or program and takes into account the goals of the course and instructor.
"We start with a systematic approach to what should be in the class, determine what the learning goals are for the class, and then help design activities and assessments to confirm students are learning," said Terri Linman, a Senior Instructional Designer with SDSU Global Campus.
Sarah Freiler, SDSU Global Campus Senior Instructional Designer, said instructors can rely on knowing that they will be "working with someone that they know has their back and can walk them through every step, every question, throughout the entire designing process."
In order to build classes that are maximized for student learning, instructional designers must first understand how students learn. With that training, knowledge, and understanding, designers are then able to work with instructors to create courses that resonate with students.
"Instructional designers are experts on how people learn, so we can support instructors in creating a really engaging and robust course," said Brandon Cohen, SDSU Global Campus Senior Instructional Designer.
Roddick Colvin, Professor of Public Administration in the SDSU School of Public Affairs and SDSU Global Campus Interim Associate Dean of Programs said working with the Instructional Design team helped improve his online teaching and overall student experience.
"As a professor, I am a knowledge expert in policing and criminal justice," Colvin said. "The Instructional Design team was able to help me convert that expertise into a format that engaged students and met all of the learning objectives."
The SDSU Global Campus Programs team, which works with instructors to provide many kinds of educational courses and programs, counts on the instructional designers to help deliver the best possible courses for students.
"We rely on instructional designers and the team to support our faculty and our instructors in their course development so what they are developing and creating for our students is really top-notch," said Casey Rothenberger, SDSU Global Campus Interim Assistant Dean for Academic and Professional Programs.
While the Instructional Design team is certainly available to assist students and instructors with using educational software like Canvas, their role deals more with helping create and produce courses that are delivered in a variety of modalities and formats.
"We're not just here to help with Canvas or instructional technologies, although that is a service we offer," said Lindsay Vance, Senior Director of Instructional Design at SDSU Global Campus. "We're here to be a partner in redesigning and reconceptualizing courses in any modality, whether that's online, hybrid, or face-to-face."