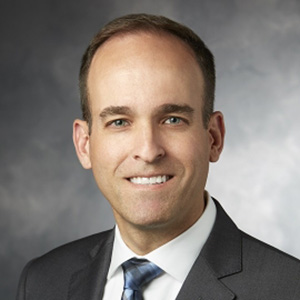 With five biotech patents and more on the way, Aaron Jones has made his mark in audiology.
He'll share his vast knowledge when he teaches the online Hearing Science course this fall in San Diego State University's new Speech-Language Pathology Essentials (SLP) program. It's operated in conjunction with SDSU's Speech Language, and Hearing Sciences (SLHS) graduate program, which is ranked No. 1 in California and No. 24 in the nation by U.S. News and World Report.
Hearing Science joins Anatomy and Physiology of Speech as the two inaugural SLP courses. They are the most requested SLP courses by students seeking to get into this blossoming field, where the Bureau of Labor Statistics reports the average salary for speech-language pathologists jumped from $66,920 in 2010 to $73,410 in 2015. The field is expected to grow 21% from 2014-24, much faster than the average occupation.
Jones possesses an amazing background for students to draw on. He's worked for some of the top companies in the world, formed his own company, and is seeking to elevate his career, all while helping students reach their goals in SLP.
Jones began his storied career as an engineer trainee, working four years for the National Aeronautics and Space Administration (NASA) in Houston. From there, he spent three years as a specialist engineer for Boeing, the world's largest aerospace company, in Seattle.
For the next seven years, Jones worked as a research and development engineer in San Diego at Illumina, which develops, manufactures, and markets integrated systems for the analysis of genetic variation and biological function.
His desire to make a "social impact" next led him to a position as an audiology intern for the U.S. Department of Veterans Affairs in San Diego, and eventually founding EAR Audiology, which won San Diego's Best Audiologist Award in 2011 from The San Diego Union-Tribune. Jones recently completed his Master of Science in management at the Stanford University Graduate School of Business.
What are some of the highlights of your online Hearing Science (SLHS 305) class in the new Speech-Language Pathology Essentials program at SDSU?
This is an accelerated course, and there's a lot of information to cover. So it will require significant effort for eight weeks. It's an introduction to hearing and speech science that includes the study of basic functions of auditory anatomy and physiology, the physical means by which sound and sound systems are measured; the physical laws underlying sound generation; and psychoacoustics. We'll have homework and exams, as well as a discussion board where students interact with me and their cohort.
Will you use your own experiences in teaching the class?
I've taught courses in auditory anatomy and physiology, auditory processing, and auditory rehabilitation. SLHS 305 topics include many that are addressed in those other courses. I also like to infuse practical information that I've gathered from my own clinical experiences. As a student, I always found it helpful to learn about practical applications.
What are the main takeaways from your class?
There are three learning objectives. First, students will be able to demonstrate a comprehension of acoustics in a few key areas. They will also be able to recognize and identify the anatomy of the auditory and vestibular systems using appropriate terminology and diagrams. Lastly, they will be able to describe the normal physiology and neurology of the auditory and vestibular systems and explain how simple sounds are processed from the environment to the brain.
What are the most interesting aspects of hearing science?
Hearing science is a foundation of both speech-language pathology and audiology. The field includes everything from the physics of sound to anatomy, physiology and sensory processing. I'm fascinated by central auditory processing: what the brain does with what it hears. It's a complicated area, and each case is a unique puzzle to solve. Both SLPs and audiologists get involved in the diagnosis and treatment of central auditory processing disorders.
How bright is the future for this occupation?
People interested in hearing science might find careers as SLPs, audiologists, physicians, or researchers in either academia or technology companies. We don't know everything about how the auditory and vestibular systems work. So there's plenty of room for growth!
What advice do you have for individuals seeking to enter the hearing science profession?
Use your interest and knowledge in hearing science to help make your career decision. If you're also interested in speech and language, then consider being an SLP. If you're interested in hearing and balance, then maybe you should be an audiologist.
You have an amazing background. How did you make the leap from engineering to your current career?
My career has been driven by a desire for social impact. Initially, I was driven by the vision of personalized medicine. In the biotech industry, I was able to innovate and help make personalized medicine a reality. But eventually, I realized the vision was too distant. People could benefit from technology, but health care providers were resistant to implement it. So I returned to school to become a clinical audiologist, taking advantage of my background in acoustics.
In 2009, I opened EAR Audiology, a private audiology practice and health care technology consulting company. It's an unusual mix, but it leveraged my engineering and clinical backgrounds. One focus was on the identification, assessment, diagnosis, and treatment of patients with auditory disorders. I specialized in central auditory processing disorders among adults. The other focus was on product consulting for medical device and biotechnology companies. That consulting covered everything from development of user manuals to virtual models and design specifications.
I enjoyed addressing the unique challenges presented by each patient, but I dreamed of having greater impact. This led me to sell part of EAR Audiology in 2015-2016 and go back to school again. I went to Stanford Graduate School of Business to study social innovation. I wanted to take advantage of my technical and clinical skills to help solve some of our most difficult health care problems like multiple sensory impairment. I graduated from Stanford and am now working on my next step.
Please tell us about your biotech patents.
These patents are for technologies that are used to manufacture short segments of DNA called oligonucleotides ('oligos'). Oligos have many uses. In research, for example, they can be used to understand how genes are expressed. They can be used to investigate disease processes, and to assess genetic predisposition. With regard to the auditory system, oligos can help us understand genetic forms of hearing loss. And they are used to develop therapeutics, too, because scientists can study the effects of drugs on specific genetic variations. Some of these technologies have helped make human genome sequencing more affordable.
What other patents do you have pending?
While practicing as an audiologist, I became keenly aware that our health care system isn't great for people with multiple disabilities. We dispense hearing aids to people with hearing loss, and glasses to people with vision loss. But we don't treat people holistically. Older people especially, more often than not, have multiple disabilities. Their senses of hearing, balance, and touch are often all impaired. But we sell them hearing aids that physically interfere with eyeglasses, are too small to reliably clean, and have batteries that are too small to easily replace. After seeing thousands of patients, I realized the importance of treating people holistically. I was recently awarded a U.S. patent for a technology that replaces the button. That's right: buttons that fasten our clothing. As our vision declines and we lose manual dexterity, fastening buttons becomes challenging. I developed a replacement for buttons that can be easily fastened with one hand, and without vision. In addition, I have another patent pending for an assistive device that will help people with multiple sensory impairment.